It's really, really expensive to hire the wrong person. According to Career Builder, the cost of a bad hire is roughly 30% of that person's annual salary. And that doesn't take into consideration the hit to company morale, which is not easily quantified.
As a writer, I'm here to tell you that one of the key ways companies can avoid the mistake of making a bad hire is in shoring up the job description. I've read plenty of them, and some of them are spot-on, while others are a nightmare.
Take, for example, a recent job I held where the overall title was "Documentation Specialist." Innocuous enough, right? Maybe. But the primary requirements included knowledge of Adobe DC, Microsoft Word, and a technical writing tool known as Confluence. These are all skills I possess and at which I am quite proficient. What the description lacked, however, was asking that I also have mastery of technical illustration, editing those illustrations, and a proficiency in some aspects of photoshop and illustrator. My lack of expertise in these showed almost immediately, and I admitted to this. I simply was not a good fit for the job. I'm a writer and editor, not an illustrator and graphic designer.
A job description I read not long ago asked for an Associate Executive Manager. Seriously? How do you even begin to address those needs? Is the person an associate, an executive, or a manager? Someone in HR simply could not decide.
The next wrong move in creating a job description is to start talking about the company and not the job. If you want to hire great talent, the job seeker will do his or her due diligence by conducting a web search, clicking on a few links, and learning more. They also will continue reading a while to learn more. Job seekers are here, on the posting, to find out what the job is about — really about. Not in nuanced phrases that are like decoding a puzzle, but real-world terms that describe the day-to-day. If the job entails guaranteeing that all articles are error-free, say so. "Attention to detail" is nice, but so is "precise editing." It is perfectly wonderful to list every possible coding language that you expect under the "expectations" line on the job description, and then also ask for some "nice-to-haves" a bit later on. Be very realistic about what you anticipate the daily work to look like, and list it. There are no unicorns, so walk through a typical day, and ask for those skills.
Imagine, if you will, that you seek a bilingual nanny who has experience with changing cloth diapers. Spell it out. "Seeking caregiver for 18-month old. Must speak two or more languages and be capable of using cloth diapers daily. Top-notch references required."
Don't expect to hire someone who fits every requirement you seek. If you do this, be prepared to give that person a job you didn't know you were even hiring for. Instead, write your job description in such a way that you are anticipating a super-talented person in an area where you know you need help, and seek that talent to fill a gap that you have, but wait for them to bring other gifts to the table. Think of the nanny applicant above. Now, imagine that your multi-lingual, cloth-diapering nanny comes to you and is capable of cooking fresh, healthy meals every day and would love to teach your little one to be a kitchen helper, would you hire that nanny over one who is kitchen-shy? Probably. Now imagine if there's a candidate who is also a certified lifeguard and swim coach. You didn't even know you were interested in baby swim, but now you are. And in fact you are willing to pay a bit more for toddler swim. Who knew?
Choose the things that you truly value out of a potential candidate, don't just throw a bunch of things in the description and hope that you will get someone who checks off a ton of boxes.
Perhaps you will get a nanny candidate who is a tad uncomfortable with cloth diapers, but who speaks four languages fluently, loves to cook, has that swim certification, and one of the languages is ASL. Would you not be wise to take some time to train that nanny in cloth diapering? You likely would. If your job description is so rigid and frozen that a nanny is unwilling to apply, you are frozen out of some mighty fine candidates. If you are unwilling to train, you are left with a pool of decent, bilingual, cloth-diapering but stiff people who may not be a good fit in the end.
The last item to really pay attention to when you write up that JD is this: make it perfect. Run it past someone, maybe two or three people, who are supremely good at writing. If you don't have a specific writer in your department, reach out to the best writer you know. I have read too many Job Descriptions with serious errors of grammar and syntax in them to even enumerate them here. If you think it doesn't matter, you're wrong. There are smart people out there reading your descriptions, and if they are smart enough to recognize your mistakes, know that they are, perhaps silently, judging you. They'll come into the job interview knowing that you didn't really care enough to fix them. So care enough, and it will show throughout the hiring process.
If you put in the work at the beginning, when you are putting pen to paper, before you've even begun to schedule the first interviews, you'll see some return on the investment. Rather than trying to pinpoint each feature, character function, skill, and potential task, start by writing the most honest reflection of who you want to work with, strip away the flash and glitz, and don't make your job description a marketing piece — then you'll have begun with an honest work that shares your goals and expectations for your newest team member. From there, share your hopes for a new addition, and you're on your way to working smarter, with a new colleague at your side.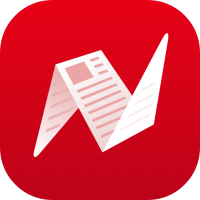 This is original content from NewsBreak's Creator Program. Join today to publish and share your own content.