It's been a long haul for Marylanders who are so accustomed to the tradition of gathering together around long, plastic-covered tables while wearing bibs and wielding wooden mallets to crack crabs together in the hot days of summer all for those juicy bits of tender crab meat. It's a summer rite of passage to dip your fingers in to pull out the stringy, delicious tendrils of a perfectly-boiled bit of crab while laughing and enjoying the company of friends, and usually a cold beer or two.
The pandemic has made us wary of such gatherings, and up & down the Maryland shore, many crab and oyster festivals have been canceled throughout 2020 to keep us all safe. In hopes that we're doing much better, and that it is a bit safer to gather, Marylanders are once again returning to their crab bakes and boils, many of which are charity and fundraiser-based or community festivals designed to bring people together to celebrate neighborhoods, towns, music and people.
One such place returning to the crab feast this year is the J Millard Tawes Crab & Clam Bake, held in Somers Cove Marina, coming up this October 13. Listed as the "must-attend, see-and-be-seen political institution, equal parts seafood and schmooze," the event is named after the 54th Governor of the State of Maryland, J. Millard Tawes. Frommers Travel Guide lists it as "an outdoor all-you-can-eat affair featuring crabs, clams, fish, corn on the cob, and watermelon, and in election years, lots of politicians."
This year promises to hold all of the above, especially since Marylanders have been deprived of many of their similar gatherings due to COVID restrictions that are now eased just a bit.
The festival is an all-you-can-eat affair that benefits the museum named after the former governor, and the Chamber of Commerce uses the proceeds to fund additional projects that benefit the Crisfield Heritage Foundation. The all you can eat menu features Steamed crabs, Fresh fried fish, Clams, Steamed, fried, raw bar, French fries, Sweet potato fries, Corn on the cob, Onion rings, Watermelon, Soda, beer, and bottled water. If you're looking for even more, you can reserve a spot in the Crab Trap Tent for $90, which then gets you a specific personalized tent with a reserved space for you and your family and friends. The Crab Trap tent has its own beer wagon, its own DJ, and its own bathroom - no lines, no waiting.
Crisfield, MD is the southernmost waterside town in Maryland, nestled on the Eastern Shore of the Chesapeake. Crisfield's own webpage notes that it is famous for its seafood - especially the Maryland blue crab. For visitors to the Crab & Clam Bake, Crisfield is approachable by land or sea. It is home to a 500+ boat marina on a protected harbor. Crisfield is also home to Jane's Island state park that offers camping for tents and RVs, so if the family wants to make an outdoor adventure of the weekend, accommodations are reasonable and accessible. Tangier Island and Smith Island are both close by, for those folks looking to make a vacation getaway, but who wish to wrap an all day Crab & Clam Bake into the adventure.
If you can't make it for the Governor Tawe's Crab Bake weekend, there's always the Hard Crab Derby on Labor Day weekend. Both events draw crowds to the usually quiet town, so make reservations early if you are planning a visit.
Tickets for the J Millard Tawes Clam & Crab Bake are available on Event Brite.
​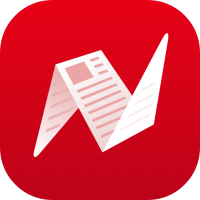 This is original content from NewsBreak's Creator Program. Join today to publish and share your own content.