After a year of pandemic shut downs and bankruptcies, The Muse Rooms- a Los Angeles based co-working space- has overcome the odds, opening their new location in Hollywood, (3800 Barham Blvd.) with the mission to provide other small businesses the opportunity to collaborate.
Originally founded in 2015, the venue originally had three locations across Los Angeles. Like many companies, they were forced to shutter two locations to keep their original Burbank space alive.
The space is not your typical corporate coworking design. Founders Nancy and Tim Sexton worked with the builder to custom build the venue, which features colorful decor and iconic memorabilia featuring Hollywood imagery of the biggest stars and movies.
The couple created this space with the Los Angeles community in mind. The unique layout offers single and multi-person offices, a round table meeting room, often rented as a writer's room for TV/Film productions from the nearby studios. There is also a common area of desks for day rentals, and a large conference room equipped with a green screen and black and white backdrops for filming and photography.
There is also a sound proofed hidden speakeasy, adjacent to one of the conference rooms, which features digital art that comes to life using an iPhone and QR code and can be rented for small groups or parties.
Nancy and The Muse Rooms was selected as one of three businesses to speak before Congress about their experience with the SBA loan applications and the struggles of small business during this time. Now, as the California economy struggles to emerge from the pandemic, the company looks to provide small businesses and creatives with a home to get their careers and organizations back up and running.
Over the past 5 years, The Muse Rooms have cultivated a membership list of over 140 working professionals. The Muse Rooms is a space where industry professionals and amateurs alike can mingle, co-work and build a real sense of community and opportunity. Their tenants include entrepreneurs, creatives, Hollywood talent, members of the tech and real estate communities and more.
The official ribbon cutting ceremony for the new location featured members from the Burbank Chamber of Commerce, city council, mayor's office and more highlighting The Muse Rooms as one of the few success stories of co-working spaces that were able to survive the pandemic and offers small businesses and creatives a new home as the economy reopens and the city rebuilds.
The Muse Rooms has plans to expand to additional nationwide locations throughout 2022 including some overseas locations in the works.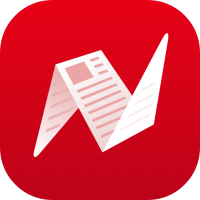 This is original content from NewsBreak's Creator Program. Join today to publish and share your own content.