While the world is experiencing unprecedented global challenges, people are still coming together to build peace, championing causes that affect us all, like climate change, social justice, healthcare and education. This is why Peacetech, the non-profit organization founded by the United States Institute of Peace, wanted to call attention to the recent International Day of Peace.
This year's Day of Peace theme is "Recovering Better For An Equitable and Sustainable World." 
"'Recovering Better' means we can't go back to old ways and habits," acknowledged Mariaesmeralda Paguaga, executive producer of Peacetech's International Peace Honors, (IPH) a yearly awards gala which recognizes outstanding global leaders and visionaries who have determinedly championed a fundamental social cause to advance our planet. The event honors exceptional people relentlessly fighting to ensure a collective sense of safety, justice, compassion, economic prosperity and conservation of nature.
"We have all changed throughout our shared hardship. It's time to forge a new identity-- why not be a person who wants to make a difference in the world?"
She continued: "Sometimes, it's hard to see how we can help our local and global communities. We might not be able to restore the disruption caused by the pandemic, nor solve world hunger, global warming or problems in countries like Afghanistan, or in our backyard, on our own. But altruism is contagious. If every person committed to just one act of kindness a day, think how much better our world would become."
Paguaga is currently bringing together world renowned celebrities and musicians for the 2nd annual International Peace Honors 2022. "This incredible event is a fantastic opportunity to connect a global audience through musical performances, storytelling, and the call to unite for peace.'
The 2022 honorees will be announced in the coming weeks, highlighting each of their unique contributions towards building prosperous and peaceful communities around the world.
During their inaugural event this year, the International Peace Honors paid tribute to true global change makers, including U.S. infectious disease specialist Dr. Anthony Fauci; Black Lives Matter co-founder Opal Tometi; environmentalist and indigenous rights advocate; Amazonian Chief Raoni Metuktire; singer-songwriter and human rights activist, Ricky Martin. International performances by Sting, Italy's Laura Pausini, Spain's Alejandro Sanz, Venezuela's Evaluna Montaner and Columbia's Camilo from Colombia. Steph Curry, Eva Longoria, Former President Jimmy Carter, among others made special appearances.
If you are looking for ways you can bring peace to the world, Paguaga has invaluable social impact tips:
 --Use social media as a force for good. Use your digital spaces to uplift deserving causes, and flag hate speech. Fact check an article before sharing it, to reduce the spread of misinformation.
--Ask your favorite charity, homeless shelter, community advocacy group, 'how can I be of assistance?' If you don't have the money to make a donation, volunteer your time. Everything will be appreciated. What you do today can lead to lasting change.
--Be a compassionate person; walk a mile in another's shoes. Take into consideration their struggles and challenges they are going through. Understanding, empathy and connection—the foundations of peace that are the heart of the human struggle.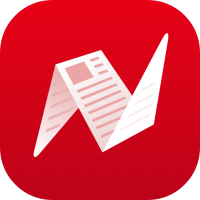 This is original content from NewsBreak's Creator Program. Join today to publish and share your own content.