Today, Canadian musician jav3x drops his latest single, "Real Love" which can be streamed on Spotify. This is the fourth song being released by the young EDM phenom in the last several months.
During summer, he released three singles, "Broken Wings," "Hurt People" and "Sleepwalking," the latter of which is an exciting remix with EDM artist Mokita. This collaboration has garnered over 170k streams, with his music amassing over 900k streams worldwide. "Broken Wings" and "Hurt People"have reached 15k streams each so far.
In listening to his latest single, "Real Love," you get the vibe
that there is no force stopping him from reaching his true potential.
"Real Love" focuses on the realization of an untrue love through its lush melodies and emotional lyrics. The track originally began as an idea for a remix of another song, but in his heart, jav3x knew the song had potential. Although after nearing completion, he was unhappy with the results and the track sat in the vault for over a year. Eventually, jav3x gave it another shot and the song blossomed into a modern ballad that sounds like one of his best works.
Although jav3x may seem new to the game, the Toronto native has actually been independently releasing music since he was 12 years old. As a young man, jav3x looked to artists such as Daft Punk and deadmau5 for inspiration. However, he eventually hit a wall and decided to take a four year break from releasing music in order to find his own unique sound.
During that break, jav3x has transitioned from focusing on progressive house music to EDM Pop. Upon his return to music, he independently released his first single under his new image titled "Die Young", which showcased his new found professional sound and marked he beginning of this new era.
Although being recognized for his music is exciting, jav3x urges young artists to make music that is true to themselves and not for the sake of "making it." To keep up to date on his next release, follow jav3x or visit www.jav3xmusic.com.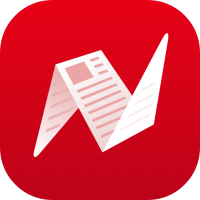 This is original content from NewsBreak's Creator Program. Join today to publish and share your own content.