Explore new heights and hidden depths in this expansive new 150 square kilometer map where survivors will encounter new biomes, challenges, and mysterious ruins. Whether exploring the waterfall valley, setting up your treehouse in the Redwood forests, getting dirty in the vast swamps, diving deep underwater, climbing snow-capped mountains or spelunking, there's something for every Survivor! The map will come with 3 new real-world creatures, including the Amargasaurus and one chosen explicitly by the community.
If you are interested in participating in the choice of which creature will be included in ARK, you need to have an account on the survivetheark.com forum and the steps to follow are as follows:
1- Only one post per creature, if the creature you are interested in already has a post dedicated by another person, you just have to vote in that post, you don't have to create a new post. If you see that the creature you are interested in doesn't have a post, you just have to create a post explaining your ideas and why you think it should be included in the game.
2- It has to be a creature from the real world, extinct, prehistoric, it can be a dinosaur, mammal or reptile, with all its variations, like, for example, a marine reptile.
3- You can include wiki images, your own art, videos, etc.
Deadline: July 23rd.
Of all the creatures in the sauropod family, Amargasaurus Titanicus is probably the most unique in appearance. It has two parallel rows of dorsal spines along the neck, back, and tail, although the neck spines are much longer than those on the back or tail. These spines are a remarkable adaptation, providing Amargasaurus with unparalleled control of its body temperature. Made even more incredible by its time in ARK, these spines store both extreme heat and extreme cold, effectively allowing Amargasaurus to live comfortably in any environment. Its sails also make it an abnormally capable swimmer, for a sauropod. Unlike most sauropods, Amargasaurus is very prone to violence and attacks most predators (and humans!) on sight. This behavior developed along with the dangerous spines it uses as weapons.
The Lost Island and its creatures will be bundled as a free DLC coming to Steam, Epic, Xbox and PlayStation later this year, 2021.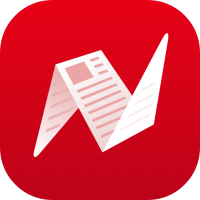 This is original content from NewsBreak's Creator Program. Join today to publish and share your own content.