Are you also facing the same problem of employee absenteeism, lateness, internal job transfer, laziness, damaging assets, and turnover? Because this is the challenge, which most companies, are facing. These are called withdrawal behaviors. Johns & Boies 2013 states that it is a global phenomenon that is affecting multiple enterprises across different cultures. It has become a challenge. These behaviors reduce company profit and increase workload.
But the dilemma is we are ignoring this issue by considering it trivial. After all, who has the time to look after the needs of employees, to cater to their interests, and to think about their expectations from the company? But have you ever think why even after giving 100% of your efforts, your company is not flourishing, why instead of gaining profit, your company suffers a loss? This is because of your ignorance of the issues that you consider insignificant.
Why These Behaviors?
You might be considering that even after timely-paid wages, annual vacations, and bonuses, what else can be done? After all these things, if the employee still manifests these behaviors there might be something troublesome that you are unaware of.
1. Lateness
In the United States, more than $3 billion is lost in productivity each year as a result of employee absenteeism, with one person being late ten minutes each day of the year costing the firm the equivalent of one week of vacation time (DeLonzor, 2005).
Cascio, 1987 explained that the tardiness of one employee has a negative effect on other employees. The other employees in this case will believe that if one employee can be absent without any reprimand, they can get away with lateness too. The ignorance of the company on this issue will reflect badly on the environment of the office.
Why so?
If the employee daily comes late, it is an indicator that each morning there must be something that deters him to come to the office. A psychiatrist explains that these hidden emotions need to be recognized to solve this problem.
How to resolve it?
The experts agree that, in order to change this behavior, you first try to discover the underlying emotion causing the chronic lateness.
A suggestion from a small business review (2009) is that a heart-to-heart conversation between the manager and an employee is the best possible solution to this problem. They both can try to figure out the underlying emotion and work on changing it.
1. Absenteeism
There are multiple reasons an individual takes a leave from work and it is lawfully right. But when these leaves are without any purpose and for a longer period of time, we call them absentees.
Morken, Haukenes, and Magnussen 2012 in his research found that the reason for the highest number of absentees is sickness. If employees face any problem in their work condition, they make the decision of calling out of sick from work. And the number of days they are absent from work annually describes the level of stress they face in the work environment. These absentees affect the other employees in the company by increasing their workload.
The rate of absentees in the company directly affects its budget. It has a direct impact on an enterprise's earnings, financial losses, efficiency, and loss of production.
Why so?
Research has explained that there is no relationship between job dissatisfaction and absentees. Dissatisfaction from jobs results in blue and white-collar crime, stealing, and damaging property. The main reason for this behavior is work strain.
Darr & Johns 2008 conducted a meta-analysis that suggests that the largest cause of absence from work is the work strain. The greater work in an organization causes stress and mental health issues which in turn lead to illness, which can causes absence from the work. These absentees prove a mental break from these workloads.
How to resolve it?
As we have found the reason for absentees, what we can do is to make the office environment a friendly place, where employees can share their problems. HR should initiate the conversation to know what demotivates them to come to the office. An I/O psychologist should be hired for this purpose. He should increase the morale of employees and make the office a place where employees enjoy working.
2. Burnout
Burnout is a condition where a person gets emotionally, physically, and mentally exhausted by stress. In the work environment, the proper term used for it is job depression. It doesn't only affect work but it adversely damages physical health causing severe headaches, frustration, and bowel problems. They fear going to the office.
Why so?
Burnout doesn't mean that someone doesn't love their work but it relates more to work stress that develops over time. A person can still love their work but develops burnout. It happens when someone doesn't get the recognition and reward for their work. They are usually caretakers who are not watchful to themselves and busy catering to others.
Working too much, not getting enough sleep, lack of support, too much responsibility, and too much expectation are the reasons for burnout. A person who is a perfectionist, pessimistic and possessing type A personality can also suffer this.
How to resolve it?
A person gives his best effort only when he is motivated for his work when he is enthusiastic. A person's enthusiasm may increase or decrease with time. Fuel is needed to burn the fire likewise motivation is needed to excite enthusiasm. Motivation is what fuels the fire within them. The rewards, autonomy, and feeling that their work is appreciated by those whom they work for are the motivation for them.
As a part of a team, importance, and recognition are the elements that enhance their productivity. And a lack of these things causes burnout. By actively addressing problems, clarifying your job description and status, ask for duties, and taking time off can help to resolve this.
Suggestion
An employee withdrawal behavior is a serious issue that needs to be noticed. Leaders should be attentive to employees' needs and help them to figure out their stress/burnout which helps to reduce the withdrawal behavior. Effective techniques for reducing withdrawal behaviors should be implemented through company policy and by developing clear and effective job structures, a supportive work environment should be established.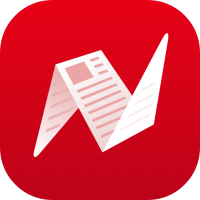 This is original content from NewsBreak's Creator Program. Join today to publish and share your own content.