A friend of mine, who was in university with me, was a very bright student. She works wonderfully in written exams but one thing where she lacked is in giving presentations. One day, she gave a presentation in class that was quite unimpressive and unorganized. Her points weren't clear and were difficult to understand. I realized that I should tell her about her mistakes so that she can do well next time. I told her that her presentation was sloppy and lacked clarity. My friend got disappointed in herself and believed that she couldn't do well. I realized that my way of telling her was not good.
Sometimes at some point in our life, we have to convey sensitive information to someone that may hurt him but it becomes necessary, to tell the truth. But how we tell the truth is up to us. We can do it thoughtfully and by considering others' feelings without making them feel bad. This is called talking gracefully.
One of the examples of talking gracefully is; 
You are working in your office. One of your colleagues comes to you and requests you to do his work because he has to go home early. Instead of directly saying no, how else you could respond. You can say to him "This is my schedule. I need to complete this file within two hours and then hand it over to the boss. After that, I have a meeting with clients of XYZ company which will take almost an hour. This is my schedule for today. Is there anything I can help you with except this work because I have already too much on my plate?
See here how a problem can be handled without hurting someone.
Few things that you must keep in your mind while talking, if you want to build long-term happy relationships, build credibility, and behave wisely, intellectually, and professionally. I guess you shouldn't think that these are unnecessary but seriously do you think so? Don't you want your colleague to respect your opinion, don't you want someone to accompany you when you are sitting alone and need someone, don't you want your employees to trust you and think you as a wise person, don't you want to grab a big project and don't you want to make things work according to you without anyone noticing it.
If you want all these, there are a few things that you must learn;  
Never react emotionally
Ok, so I know controlling your emotion is not easy. Sitting here advising you to control your emotions is easy but doing so is a difficult task. But I want you to do one simple thing, no more no less. Whenever someone talks to you about anything that urges you to talk back rudely but gives bad consequences, then just count to 10 and breathe deeply. It will help you to calm your mind and thinks rationally. After that, your response would be mind-blowing and leaves an amazing impression on others.
Handling rejection
Everyone at any point in their career has to face disagreement. Because life doesn't give you a guarantee that you will always be accepted. And when we face it, we feel ashamed or gone mad.
For instance;
You called one of your friends to meet you. But she declined your offer because she needed to meet one of her other friends. You feel really bad.
But instead of feeling bad, think about it rationally and understand her position. Your friend may have to meet her because it's a long time or your friend already gives her time before talking to you.
A graceful response to this can be like this, "Don't worry. Enjoy your time with her. We can meet tomorrow."
Choose your words carefully
You worked so hard on a project. But when you show it to your supervisor, he disagrees with the main idea and asked you to work on it again.
I can understand your situation in this case. But how can a tactful response be;
Okay, sir, I will work again on it. But it's a kind request to you to instruct me beforehand and be aware of all the steps I need to perform so that I can complete them quickly.
Handling disagreement
You are giving suggestions to your team members. But one of your team members disagrees with your idea.
You instead of being an egoistic and immature person, whose feel hurts when someone disagrees with his idea, should respond in a way;
Yes, this point might not be right. But I want to know what points do you feel will not work.
Then it will not be a reaction but a wise response that leads to more information about the idea.
Talking gracefully builds a strong print of you on someone's mind.  A person will never forget the way you talk to him either rudely or respectfully. So you better choose how you want to be in someone's mind.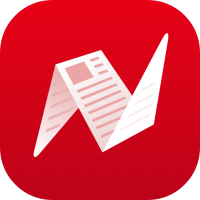 This is original content from NewsBreak's Creator Program. Join today to publish and share your own content.