Most of our actions are controlled by our unconscious mind. It has a profound effect on our body, beliefs, perceptions, and our lives. Notice how words spill out of your mouth when you are speaking in your native language. Then compare your speed when you are talking in a foreign language which you are learning. We think that we have conscious control over our body but we are unaware of the fact, how the unconscious mind shapes our lives.
Psychology use in business
As those entrepreneurs who are working on building their own businesses and brands should know how the mind of people actually works and how can they manipulate it into working according to their own world? 
Branding
A brand is the association of both conscious and unconscious minds. A conscious mind deals with the feature, price, and texture of your item and the unconscious mind deals with the feelings of people connected with your brand. It is influenced by how people see your brand, whom they see it with, its color and culture, and how strong it is connected with people's emotions. You can use the unconscious power of mind into branding your brand.
The same message conveyed by different methods of communication gives different meanings. This is called meta-communication.  This can be applied in branding your business by choosing the way you advertise your brand. The selection of model, her face looks, personality, and the elements like font, colors, lights, and sound all have bombastic effects on how people view your brand. This is what makes your brands different from others. 
Marketing of unconscious mind
How you say things is more meaningful than what you say.
Not only words are enough to captivate consumers' minds. The real drive of their choice is the marketing of the unconscious mind.
Schemas are the structures in our minds that are built by our past experiences and conditioning. It strongly holds particular beliefs and choices and people deny to believe any fact that doesn't fit their notions. They believe only what they tend to believe and ignore the facts that contradict it, despite scientific validation. Think about anything that you have believed from childhood and turns out to be a false belief. How much time would it take to overcome it? You cannot say your customers to change their choices and values rather you need to apply psychological principles that are related to their inbuilt choices. 
Elements that tap your subconscious mind
We are wasting our time and money to convince just the 10% part of the consumer's mind. Most of the purchasing decisions are directed by the subconscious part. According to research, average adult Americans make 35,000 decisions each day. It is not possible for our mind to make these decisions consciously, so it switches to autopilot mode, saving much of its energy.
By triggering the emotions of consumers, the decisions making can be made quickly. And without emotions involved, action is less likely to happen. So as a marketer, what can you trigger emotions which tap into consumers' minds to boost your company?
1. Motivation
It is an inner drive of a person to satisfy a need. So the only thing a marketer needs to do is to arouse that need. When his need is aroused, it creates a sense of urgency to satisfy the need.
For example;
As the first need of human beings is physiological (hunger). When a fast-food restaurant features a giant cheesy burger on its billboard, it arises a need for hunger and people buy it.
2. Color
Color has the power to draw attention, give meanings, and change the frame of mind. Colors are helpful to create both positive and negative feelings and these can be used in conjunction with your marketing. The color should arise the feeling of stability, loyalty, and dependability and is used by different institutions.
You have often seen red color when you need to develop a sense of urgency in someone like on the last date of registration or when mentioning the last date of sale to manipulate them to make a choice for doing it or not.
3. Fonts
A Microsoft study explains that well-designed typography improves mood and a good mood helps us to take action. If a marketer used fonts that will resonate with a good audience, by considering his business image, it will create a certain atmosphere of trust, loyalty, and aspiration. Fonts should be unique, legible, work on every platform, and communicate brand personally. According to the nature of the company, the font should be chosen.
What needs to be done when consumers don't buy the product?
Whenever consumers don't buy your product, you can do two things. Either to change the consumer choices and attitudes or change your product. The latter would be easy because changing attitude is a hard thing to do. So the rule to remember is, do marketing that aligns with consumers' existing attitudes instead of altering them. And for this, you need to know their psyche.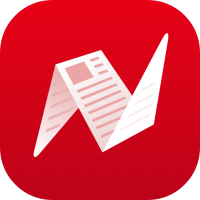 This is original content from NewsBreak's Creator Program. Join today to publish and share your own content.