Fontana is a vibrant city nestled against the San Bernardino mountains and situated in San Bernardino County, California. The city was founded by Azariel Blanchard Miller in 1913 and it remained essentially rural until World War II when entrepreneur Henry J. Kaiser built a large steel mill in the area. While the steel industry ruled the economy of the city in the past, Fontana, today is a regional center with plenty of fun and entertaining attractions for tourists and visitors of all ages.
Whether you are visiting Fontana for the weekend or making a pit stop, the city has some great food options. Here is a list of some of the best places to eat in Fontana during your next trip.
1. Corky's Kitchen & Bakery
Located at 10926 Sierra Avenue, Corky's Kitchen & Bakery is a restaurant chain that serves breakfast, classic American fare, and homemade pies in a cozy and casual setting. The restaurant has a friendly staff and their portion sizes are generous.
The eatery is perfect for weekend brunch and serves mimosas. The menu has a wide selection of choices for breakfast, lunch, dinner, and bakery items. Some of their most popular and best-tasting menu items include banana muffins and jalapeño corn muffins.
2. Pancho Villa's Mexican Grill Restaurant & Entertainment
Located at 10210 Juniper Ave, Pancho Villa's Mexican Grill Restaurant & Entertainment is a perfect spot to grab some delicious Mexican food along with a live band performing mariachi music to help you get a more authentic Mexico experience.
Their handmade corn tortillas and shrimp cocktail is a great option. The restaurant also offers an extensive selection of cocktails. I recommend trying Organic Jalapeno margarita. It contains fresh lime juice, orange juice, organic agave, azunia organic reposando, and fresh jalapenos.
3. Logan's Roadhouse
Located at 13480 Baseline Ave, Logan's Roadhouse is a perfect eatery to enjoy high-quality Steak, Chops, and Ribs along with plenty of drinks options. The staff is friendly and the portion size is generous.
They also serve free peanuts on the table and freshly baked hot bread with butter. It is delicious and highly recommended. You cannot go wrong with their Roadhouse wings that are grilled with spicy chipotle sauce. Another great option is Pork Chops.
4. Tio's Grille & Cantina
Located inside Sierra shopping center at 16943 Sierra Lakes Pkwy B, Tio's Grille & Cantina is a relaxed eatery and bar that serves delicious Mexican delicacies like burritos, tacos, and enchiladas.
You may be tempted to get full eating their amazing chips and salsa, however, there are some great options to try especially Chile Verde and fish tacos. They also have a live band playing for its patrons on Friday evening to get you into the weekend groove.
5. Brandon's Diner
Located at 17132 Slover Ave inside the Palm Court Shopping Center, Brandon's Diner offers a fusion of Mexican and American dishes plus an all-day breakfast menu. They have plenty of vegetarian options on the menu as well. The restaurant has been serving customers delicious food to its customers since 1997 and currently has eight locations across California.
Omelets are always a great option any time of the day and one of the most popular omelets on the menu is called "Brandon's" which consists of Egg Whites, Broccoli, Tomatoes, Onions, Mushrooms, and Feta Cheese. The restaurant also boasts of having some of the best pancakes in Fontana. Definitely a great place to grab some food and coffee especially if you are making a pit stop in Fontana.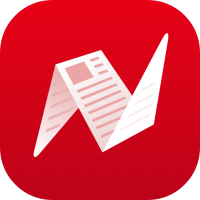 This is original content from NewsBreak's Creator Program. Join today to publish and share your own content.