Lancaster is a charter city in Northern Los Angeles County, in the Antelope Valley of the western Mojave Desert in Southern California. The community is famous for its art and cultural events, including the annual California Poppy Festival that brings in more than 60,000 visitors to the region to see widespread blooms of the state's official flower. The city also has several movie scenes shot including the Two Pines Church that featured in many scenes of Quentin Tarantino's movie, Kill Bill.
If you are looking for good food during your visit to Lancaster, you will not be disappointed as the city has some great food options. Here is a list of some of the best places to feed yourself during your trip to Lancaster.
1. Crazy Otto's Diner
Crazy Otto's Diner is located at 43528 20th Street West and is a perfect spot to grab a hearty breakfast. This place has been voted AV's best breakfast place for over 20 years. In an average week, Crazy Otto's Diner's several locations will serve 22,000 eggs, 3,500 pounds of hash brown potatoes, 250 pounds of fresh coffee, 325 gallons of milk, 95 whole hams, and 500 pounds of sausage. That itself says a lot about how popular the diner is among its customers.
Machaca and Eggs is a wonderful option to have in breakfast made with shredded beef, tomatoes, onions, and bell peppers, topped with your choice of cheese. The staff is friendly and the portion size is very generous. Another popular menu item is the ham steak and avocado omelet.
2. Marie Callender's Restaurant & Bakery
Located at 1649 W Ave K, Marie Callender's Restaurant & Bakery is a classic chain bakery famous for its pies with friendly service and decent prices. The customer service at this eatery is friendly and if you are not sure what to order, the staff can give you some great recommendations.
One of the most popular menu items is fried shrimp with mashed potatoes and cornbread. There are plenty of options to satisfy your sweet tooth.
3. Azteca Mexican Restaurant
Located at 47904 90th St W Antelope Acres, Azteca Mexican Restaurant is a great choice if you are craving Mexican cuisine. Their Steak fajita burrito is awesome and the steak is well cooked and juicy.
They also have a great selection of cocktails and sangria which goes well with almost anything on the menu. If you are visiting with friends or family, Azteca is a perfect place for brunch.
4. Bravery Brewing
Located at 42705 8th St W, Bravery Brewing Company is an Indy microbrewery & tasting room with a relaxed industrial vibe, BYO food & occasional live music. They serve West Coast IPA which is full of bright citrus aromatics and flavoring with juicy, piney and floral notes. They have been serving their customers since 2011 and have a beer finder on their website to match you with your perfect beer.
5. Olive's Mediterranean Café
Located at 518 W Lancaster Blvd, Olive's Mediterranean Café adds a touch of a Mediterranean Delight to Lancaster downtown. They serve a variety of mouthwatering dishes like Shish Kabobs, Lamb Chops, Fresh Grape Leaves individually wrapped daily, Hummus with sautéed mushroom and meat, fluffy Falafel, Spanakopita, Greek Salad, and the Famous Lamb Gyros. They have an extensive menu and it doesn't matter what you order, you will not be disappointed.
One of the most popular items on their menu is the Beef Shawarma pita sandwich which is served with lettuce, tomato, cucumber, and tahini sauce. For vegetarians, they have a falafel combo served with hummus, rice, salad, and tahini sauce.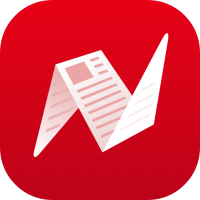 This is original content from NewsBreak's Creator Program. Join today to publish and share your own content.