Wichita is a city in South-Central Kansas and is popularly known as The Air Capital of the World. The nickname was first used by the Aeronautical Chamber of Commerce in 1929 due to the large presence of aviation and aeronautical corporations in the city. Wichita is home to some of the biggest universities in the state of Kansas including Wichita State University, Friends University, and Newman University.
Wichita is also the birthplace of Pizza Hut and White Castle fast-food chains. The city has some of the most underrated culinary scenes and there is no shortage of great restaurants to eat at during your next visit. Here is a list of some of the best places to eat at during your next trip to Wichita, Kansas.
1. Kobe Steak House of Japan
Located at 8760 W 21st St, Kobe Steak House of Japan is a stylish Japanese steakhouse that serves your meal by cooking it on the table side by your personal chef who additionally entertains with skills and wit. One of the most popular places among locals, the food tastes good and the presentation is perfect.
Try their Hibachi Steak, a signature dish on the menu which is always perfectly cooked till the steak is tender and juicy. Other popular menu items include their House special which contains filet magnon, succulent shrimp and juicy chicken breast. This place is perfect for a casual date night or dinner with a group of friends.
2. Ziggy's Pizza East
Located in The Collective, Ziggy's Pizza East is situated at 12115 E 21st Street N#105 and is a cool and quirky spot to grab a pizza, toasted sandwiches, wings, salads, and craft beer to go along with it.
BBQ wings with blue cheese are a great choice to try at this eatery and are one of the most popular items on the menu. You can choose the wings from six more styles – Buffalo, Teriyaki, Garlic Parmesan, Ziggy's blend, Sweet Thai Chilli, and Caribbean Jery Dry Rub. Kicking Chicken Pizza served with ranch dressing is another great option.
3. Sabor Latin Bar and Grille
Located at 309 North Mead Street, Sabor Latin Bar and Grille serves Latin American meat and seafood in a contemporary setting with a great selection of wine, beer, and cocktails. They even have delicious menu options for vegetarians. The menu has gluten-free options to enjoy. The place has a great ambiance and friendly staff.
You cannot go wrong with their chicken tacos and house salad with grilled chicken. Beef picadillo is another great dish to try. For dessert, do not miss their Tres Leches, one of the best in town.
4. Redrock Canyon Grill
Located in Bradley Fair Shopping Center at 1844 N Rock Road, Redrock Canyon Grill is a polished but laid-back grill with a SouthWestern focused American Menu and an extensive bar list. This eatery is a perfect place if you want to enjoy pork chops, chicken, fish, and steak appetizers.
One of their best-selling menu items is the wood-grilled rotisserie chicken. The restaurant is also vegetarian and vegan friendly and has been serving its customers since 2001. This eatery is a perfect place for a romantic dinner along with some drinks.
5. Bite me BBQ
Located at 132 N Saint Francis Street, Bite me BBQ is a family-run restaurant that serves brisket, pulled pork, ribs & all the trimmings in a down-home setting. This eatery also has a good selection of drinks as well.
Their Cheese Fries with Barbecue meat is awesome. Other popular items include the Brisket Sandwich and smoked Prime Rib. If you are craving something sweet, you cannot go wrong with their cobbler served with homemade ice cream.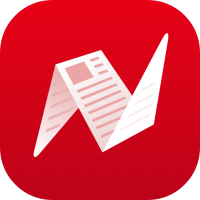 This is original content from NewsBreak's Creator Program. Join today to publish and share your own content.