Toledo is the fourth most populous city in Ohio behind Columbus, Cleveland, and Cincinnati. The city serves as a major trade center for the Midwest and is located on the west bank of the Maumee River.
While Toledo may not be on your hotlist of places to visit but the city is a great and fun place to be and filled with an abundance of entertainment options perfect for spending time with friends and family. Here is a list of some of the best things to do in Toledo, Ohio during your next visit to Glass City.
Imagination Station
Located on the Discovery Way on the riverfront of Maumee River, Imagination Station is a science museum featuring over 300 interactive and hands-on exhibits. Opened in 2009, Imagination Station aims to inspire interest in science among children of all ages. The museum features a theater showcasing films on nature, technology, and science among several other topics.
Some of the most popular exhibits include "Eat it Up" which teaches about nutrition, "Animation Station" where you can learn about animation, and "Science Studio" which educates children about biology, maths, and chemistry. The museum also offers several workshops and programs catered to young children. Definitely, a great place to spend some time especially if you have children.
Toledo Botanical Garden
Spanning over 60 acres, Toledo Botanical Garden is one of the most beautiful sights in Toledo. The garden features several themed sections, art exhibits, and also hosts several events throughout the year. The garden is open to the public and free of charge. Visitors can learn about popular horticulture techniques, check out the interesting sculptures, and learn more about the new age of sustainable practices of growing plants and flowers. Needless to say, the gardens are very picturesque and perfect to shoot that new profile picture for your social media accounts.
The Toledo Museum of Art
Founded in 1901, the Toledo Museum of Art is an award-winning art museum featuring Greek-style architecture. Whether you are interested in Art or not, this place is a must-visit due to the awe-inspiring masterpieces dating back to the 16th century. The museum features over 30,000 artworks and its collection comprise of art from Greece, Rome, Japan, America, and Europe. Famed for classic masterpieces from Rembrandt and Rubens, the museum is one of the most popular museums in Ohio.
Wildwood Preserve Metropark
Spanning 493 acres, this recreational and animal habitat offers several miles of hiking trails and other amenities in a breathtaking setting. The park features a gazebo, several themed gardens, sculptures, wooden boardwalks, picnic spots, birdwatching spots, and riverfront views. However, hands down the most popular attraction in the park is the Wildwood Manor House located at the center of the Metropark.
The Wildwood Manor House is a Georgian Colonial Home offering free tours to the public. The house hosts several musical concerts throughout the year and can be rented out for weddings and parties.
Toledo Zoo
How often do you come across zoos that are over 100 years old? Founded in 1900, Toledo Zoo was one of the first zoos to transition to real habitat enclosures. Spanning over 50 acres, Toledo Zoo features 13 individual exhibitions featuring animals of all sizes and from across the globe. The Zoo is home to over 10,000 animals and over 720 different species.
The zoo offers activities like animal encounters, aerial rope courses, natural history museum, numerous interactive programs, etc. to educate visitors about wildlife while having fun. Two of the most popular exhibits are the "African Savannah" containing elephants and hippos and "Cheetah Valley" where big cats stroll in an environment mimicking Namibia.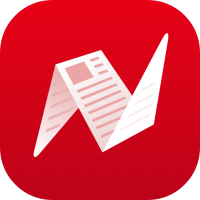 This is original content from NewsBreak's Creator Program. Join today to publish and share your own content.