Milpitas is a beautiful city in Santa Clara County in California and is home to the largest Bay area enclosed mall, The Great Mall of the Bay Area in Northern California. There are approximately 200 stores in the mall and consists of a total of 1,357,000 square feet of retail area. Most of the visitors come to Milpitas to shop and get some retail therapy.
Here is a list of some of the best restaurants to try during your next visit to Milpitas.
1. Dishdash Middle Eastern Grill
Located at 181 Ranch Drive, Dishdash Middle Eastern Grill is inside the McCarthy Ranch Marketplace. The place has good food, great ambiance, and friendly staff. They have indoor as well as outdoor settings to enjoy your meal. The portion size is also sufficient.
One of the best things to try when with a group is their starter named Veggie Delight that comprises of falafel, hummus, tabouli, babaghanoughe, m'nazaleh, and feta, and each of the items is mouth-watering. For the main dish, try Mansaf which is tender chunks of lamb slow cooked in aged yogurt and is served with rice. Satisfy your sweet tooth with crunchy walnut baklava baked in their eatery Oasis Baklava in Sunnyvale.
2. Banana Leaf
This eatery is not too far from DishDash Middle Eastern Grill and is located at 182 Ranch Drive. They serve delicious Malaysian and Thai delicacies in indoor and patio settings. The staff is friendly, and the place is mostly packed so it is recommended to book reservations in advance.
Try their "Roti Canai" or "Prata" which is a crispy Malay-Indian style pancake served with homemade curry sauce. Another must-try menu item is Mango Prawn which is prepared with prawns, green and red peppers in a spicy mango sauce along with shredded mango all put together in a mango shell. For dessert, you cannot go wrong with their Thai Sweet Black Sticky Rice with Mango.
3. Black Bear Diner
Located at 174 W Calaveras Blvd, Black Bear Diner is famous for its "Beary" décor. You can pose for some great pictures with the bear statue outside the eatery. The restaurant offers good portion sizes and great food. The service is quick and the staff is friendly and Black Bear Diner definitely is one of the best places to grab breakfast in Milpitas.
Try "The Grizz" which comprises of 2 sweet cream pancakes, 3 eggs, 2 slices of thick-cut smoked bacon, 2 sausage links & a smoked ham steak and will keep you full for quite sometime. They also have a great collection of burger options.
4. Olive Garden Italian Restaurant
Located in The Great Mall, Olive Garden Italian Restaurant is located at 1350 Great Mall Drive. They serve unlimited oven breadsticks, soup, or garden-fresh salad. One of the classic menu items is the Chicken Parmigiana and Fettuccine Alfredo.
Don't forget to try their classic Tiramisu or Black-Tie Mousse Cake. Both the delicacies are mouthwatering and a perfect conclusion to your meal.
5. Casa Azteca Mexican Restaurant
Located in Milpitas Commercial Center at 20 N Abel Street, this eatery serves popular Mexican dishes like enchiladas, burritos, and margaritas. They also serve complimentary chips and salsa. For appetizers, try their Jalapeno Poppers served with pepper cream dressing.
Another must-try item on the menu is crab enchiladas which are tortillas filled with Crabmeat, smothered with a mild ranchera sauce and cheese, and pair it with their margaritas. For dessert, you cannot go wrong with homemade flan or a classic ice cream sundae which is One scoop of vanilla ice cream served with our strawberry puree, chocolate, or butterscotch sauce and topped with whipped cream.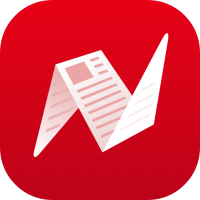 This is original content from NewsBreak's Creator Program. Join today to publish and share your own content.