Henderson is the second biggest city in Nevada after Las Vegas and is located about 25 km southeast of downtown Las Vegas. While no other city comes close to how popular Las Vegas is, Henderson is a great laid-back suburban alternative to the bright lights and party destination that Sin City has to offer.
If you are looking for a peaceful day after your non-stop partying in Las Vegas, Henderson is the perfect place to go with plenty of interesting things to do. From natural attractions to restored vintage homes, Henderson is a great place to spend a day or two away from the hustle and bustle of the Sin City.
Here is a list of some of the best places to visit in Henderson, Nevada.
Bowl of Fire
Located north-east of Lake Mead, the Bowl of Fire gets its name from the fascinating red rocks and sandstone formations. The spot consists of numerous marked and unmarked trails. Visitors can hike through the trails and camp overnight to explore the rock ledges and numerous trails. It is recommended to pack water and wear sunscreen as the place can get super hot. Also, when hiking be cautious of the local wildlife that includes snakes, spiders, antelopers, and big horn sheeps.
Clark County Heritage Museum
Spanning 30 acres in the lower fringes of Henderson city, Clark County Heritage Musuem takes you through the history and the heritage of Southern Nevada and how it shaped to its present day self. The musueum is home to several historic buildings from the early 1900s furnished with various vintage applicances like phonographs, TVs, record players, etc. Visitors can appreciate some rusting shells of classic cars and old locomotives. Definitely a must visit place for if you are even remotely interested in history and culture.
Henderson Bird Viewing Preserve
Henderson Bird Viewing Preserve is a very popular bird watching spot. Bird lovers will be able to see hundreds of migratory and desert birds during their visit. Some of the most popular sightings include slithering snakes, pond turtles, American ducks, hummingbirds, etc. The preserve has several viewing spots to discreetly watch the birds and also offers paths around its nine ponds to enhance your bird viewing experience. It is advised to bring a good amount of drinking water, hiking shoes, sunscreen, hat, etc. as it can get really hot in there.
Lion Habitat Ranch
Spanning 8.5 acres, Lion Habitat Ranch is just a few minutes walk from the popular M-Resort Casino in Henderson. The ranch has over 50 lions and is one of the most popular attractions in Henderson. Visitors can take a tour and observe the lions being trained, fed, and bathed. The lions range from fully grown to little cubs and offers the visitors a chance to educate themselves about lions and their habitats.
Lake Las Vegas
Lake Las Vegas is Henderson's premier waterside community. The freshwater lake is surrounded by luxury homes and hotels for visitors to check in and enjoy activities like Sailing, boating, paddleboarding, etc. The opulent hotels provide you with a great view of Lake Las Vegas and an opportunity to enjoy manmade beaches mix with infinity pools. During the summertime visitors can also enjoy al fresco music and food fests.
Sloan Canyon National Conservation Area
Hailed by many as the "Sistine Chapel" of Nevada, Sloan Canyon features numerous petroglyph designs and rock carvings dating back several hundred years. You can enjoy the rugged terrain, dustry ridges, and red rocks on mountain bikes, horseback rides, or plain old hiking. During your hike you can come across a diverse set of wildlife including birds, snakes, lizards, cougars, etc.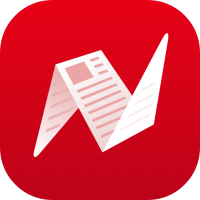 This is original content from NewsBreak's Creator Program. Join today to publish and share your own content.