Riverside is a city in California and is named for its location besides the Santa Ana River. Riverside was founded in the early 1870s and it is the birthplace of the California citrus industry and home to the Mission Inn, the largest mission revival style building in the United States.
If you need a break to fuel yourself between the assortment of activities that the city has to offer, Riverside is filled with several great restaurants for you to try. Here is a list of some of the best restaurants to try during your next visit to Riverside.
1. Anchos Southwest Grill & Bar
This Mexican restaurant is one of the best and most popular restaurant in Riverside. They serve delicious seafood enchiladas, steak burritos and homemade tortillas. The staff at this Mexican eatery is very friendly and attentive to any of its customers' needs.
Located at 10773 Hole Avenue, Anchos Soutwest Grill & Bar serves all you can eat homemade tortillas which are so soft that you cannot get enough of them. Pair the tortillas with their homemade salsa and chips and mango margarita to soothe yourself during the summers. For dessert, I loved their key lime pie and flan.
2. Angel Thai Cuisine
One thing I really enjoy about Thai food is that it can be customized according to your dietary restrictions. If you are a vegan or vegetarian, you can skip on the classic fish sauces used in Thai cuisine and get the food without it and with your desired spice level.
Another great restaurant to try in Riverside is Angel Thai Cuisine. Located inside Brockton Arcade at 6736 Brockton Avenue, the restaurant's most popular menu items are Pad Thai noodles and the classic Fried Rice. If you don't mind a little spice, try their Green Curry served with steamed rice. Close off your meal by eating their delicious coconut ice cream.
3. Mission Inn Restaurant
Located at 3649 Mission Inn Avenue and inside Mission Inn Hotel and Spa, Mission Inn Restaurant has been recognized as one of the "Top 100 Best Outdoor Dining Restaurants in America" by OpenTable Diner's Choice Awards. It is one of the best places in Riverside to have a romantic date with your loved one.
Their main course specialty prime rib is well cooked, juicy, and tender and one of the best selling menu item. Salmon and fried chicken are also quite popular. To satisfy your sweet tooth, try their banana cream tart. Another delicious dessert is their Brioche Bread Pudding which is a perfect closure to your meal.
4. Heroes Restaurant and Brewery
Located at 3397 Mission Inn Avenue, Heroes Restaurant and Brewery is a brewery that offers made-on-site high quality beers and has two full-service bars. The restaurant offers you complimentary peanuts to nibble on while skimming through their menu. They have great burger selections including vegetarian and vegan choices. They have a wide selection of cocktails and a must-try item on the menu is the Heroes Big Stick.
5. Le Chat Noir French Restaurant
Located at 3790 9th Street, Le Chat Noir French Restaurant offers a classic French menu with an extensive wine list. The service staff at this eatery is friendly, professional, and very attentive. Their Steak is amazing and well cooked.
Other must-try items include Salmon and Shrimp and you can order side menu items from zucchini, baby corn, baby carrots, and mashed potatoes. For your sweet cravings, give crème brulee and coupe ardechoise a try and you won't be disappointed.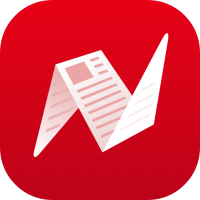 This is original content from NewsBreak's Creator Program. Join today to publish and share your own content.