Chula Vista is famously known as the Lemon Capital of the world. The city hosts the annual Chula Vista Lemon festival along with food, crafts, music, and performances. It is the second-largest city in the San Diego metropolitan area and the fifteenth largest in the state of California. The city has some of the best ocean views and you can catch sunrise or sunset from almost any corner of the city.
Chula Vista has some of the best restaurants to have a cozy date night or a family dinner. The city offers a variety of cuisines to its patrons, and it has something for everyone. Here is the list of some of the best must-try restauratns in the city of Chula Vista.
1. Italianissimo Trattoria
Located at 323 3rd Avenue, Italianissimo Trattoria is an Italian joint offering the best authentic Italian food in the South Bay. They have an extensive wine list and the menu is reasonably priced here. This joint has impeccable service, and the staff is professional and friendly.
I would highly recommend the Spaghetti Aglio Olio or the Fettuccine Veneziana if you want to try the best pasta in town. Leave some room for dessert as their desserts are other worldly. I have enjoyed their desserts of chocolate soufflé, empanada with cannoli cream, and pistachio cake.
2. Novo Brazil Brewing
Novo Brazil Brewing is located at 901 Lane Avenue# 100 and this brewery offers a variety of beers. They offer their crisp Brazil-inspired lagers if you are looking to taste authentic Brazilian beer and also some of the modern style of beers like IPAs. This large brewery is 13,400 square feet in its area and has a spacious tasting room.
Pair their steak and fries with your beer. The steak is well cooked, and it is juicy and tender. Other popular drinks on the menu include hard kombucha and pina colada.
The brewery also has a "give a meal" program that empowers you to give $15 to "Feeding San Diego" for supporting a person facing hunger in San Diego County.
3. Aunt Emma's Pancakes
Who does not like fluffy pancakes to start their morning? Aunt Emma's Pancakes is a perfect spot to start your day. They are in the business since 1959 and the menu contains 24 types of pancakes, crepes, and other breakfast items, savory lunch, and specialty sandwiches. They are located at 700 E Street.
Coconut Pancakes and Hawaiin Pancakes are two of the most popular menu items . The restaurant also offers gluten-free options with pancakes made from buckwheat flour.
4. Red Lobster
Located inside the Chula Vista centre at 598 H Street, Red Lobster is a beautiful restaurant with England-themed décor and serving delicious seafood to its customers. They have an extensive menu and a great selection of wines for its customers.
Do yourself a favour and try their Kung Pao Noodles with crispy lobster. For dessert, try their Key Lime Pie for its tangy flavour.
5. Zorbas Greek Restaurant and Buffet
Zorbas Greek Restaurant and Buffet is a Greek spot located at 100 Broadway and offers entertaining shows along with delicious food to its customers. The staff is professional, friendly, and courteous. The food items in the buffet are fresh and offer some of the best traditional Greek dishes.
Try their Greek Chicken which is essentially chicken marinated in Greek herbs and baked to serve. Another popular item to try is Bifteki which is ground beef topped with herbs and cheese. For dessert, you can not go wrong with the traditional baklava for its flaky sweetness and cinnamon flavor.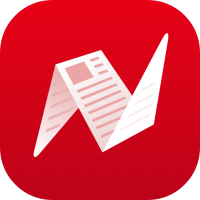 This is original content from NewsBreak's Creator Program. Join today to publish and share your own content.