Chula Vista means "beautiful view" in Spanish and the city for sure lives up to its name. Chula Vista is the second-largest city in the San Diego Metropolitan area and it is the 15th largest city in California. Founded in the early 19th century, this beautiful city is home to one of America's few year-round Olympic Training Centers.
Whether you are looking for some outdoor physical activity or a place to have fun with kids or to enjoy the nightlife, Chula Vista has everything. Here is a list of some of the best places to visit for your next trip to Chula Vista.
Living Coast Discovery Center
If you are looking for an intimate nature experience, Living Coast Discovery Center is the place to go. With plenty of marine animals and land animals, this place is a great attraction especially if you have kids. The center has over 350 species of plants and animals and you can get close and personal with marine animals like green sea turtles, hawks, sharks, and stingrays. The center has several interactive exhibits to educate visitors about marine life. Residing on 3.3 acres of Sweetwater Marsh National Wildlife Park, the discovery center is definitely a place worth visiting.
The U.S Olympic Training Center
Spanning over 150 acres, the US Olympic Training Center is one of the few year-round Olympic training centers in the US. The center opened in 1955 and offers a high-performance training facility for Olympics and Paralympic athletes. Visitors can witness future Olympics heroes training hard at the facility in this state-of-the-art complex. The center also offers interactive experiences, guided tours, and VIP experiences. Make sure to visit the souvenir shop before you leave.
Otay Valley Regional Park
Spanning over 200 acres, the Otay Valley Regional Park features more than 8 miles of trails and is perfect for hiking, biking, or just a good old fashion stroll. The park offers great views and the trails are well maintained. Visitors have plenty of recreational opportunities with playing fields and picnic areas. Make sure to pack water and snacks when you visit and don't try to feed the raccoons.
The Lemon Festival
A little-known fact about Chula Vista - the city is the lemon capital of the world because it is the largest lemon growing center in the world. Each year, the city hosts a lemon festival with live entertainment, arts, crafts, sour contests, and lemon pie-eating contests. Attracting over 25,000 people, the lemon festival is the longest-running community event in Chula Vista and definitely one of the unique things that you would not want to miss during your visit to this beautiful city. The event is scheduled for August 04th this year.
Chula Vista Marina
Chula Vista Marina is a tropical paradise and a great place to have some food and listen to live music while watching the sunset. With tall swaying palm trees, the Marina is a great place to go on an evening stroll and soak in the breeze. There are plenty of big yachts for you to admire or even rent to experience the five-star amenities.
The Rice Canyon Trail
If you are looking for a lightly trafficked hiking trail, you cannot go wrong with the Rice Canyon Trail. This 3.5 miles long trail is surrounded by beautiful natural scenery and flora. The best thing about the Rice Canyon Trail is that it is a great trail for people of all ages. The gentle walk up and down the local hills is a good hike for kids as well. If you are looking for light physical exercise while soaking in the unique smell of nature, the Rice Canyon Trail is a great option.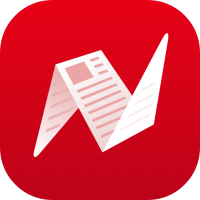 This is original content from NewsBreak's Creator Program. Join today to publish and share your own content.