Located around 8 miles north of downtown Los Angeles, Glendale is a city in the Verdugo Mountains region of LA County in California. The city is surrounded by beautiful scenery and you can hike in the neighboring mountain soaking in the great views and colorful wildflowers. If you don't like physical outdoor activities then Glendale has you covered with a myriad of galleries and museums for visitors to learn about its art and culture. The city's culinary scene is thriving and there are a lot of different dining options.
Here is a list of some of the best places to visit during your next trip to Glendale, CA.
Forest Lawn Memorial Park
Forest Lawn Memorial Park is comprised of a cemetery and several attractions related to the idea of death and funerals. Opened in 1906, the park is also home to the Forest Lawn Museum displaying arts and the Hall of the Crucifixion and Resurrection.
Forest Lawn Cemetery, also known as Glendale's Walk of Fame, is the place where several movie stars, singers, and musicians are buried. Notable celebrities include Walt Disney, Sammy Davis Jr., Nat King Cole, Humphrey Bogart, Michael Jackson, etc. Visitors to the park are often seen paying homage to their celebrity heroes.
Brand Park
This 31-acre park is located at the base of the Verdugo Mountains. The park offers a variety of indoor and outdoor recreational opportunities for visitors. Brand Park offers several picnic areas in addition to several hiking and biking trails, and a children's playground. Some of the most popular attractions inside the Brand Park include Brand Library and Art Center (a collection of over 100,000 artifacts focusing on visual arts and music), Brand Studios, Miss American Green Cross statue, the Whispering Pine Tea House and Friendship Garden, and the Doctors House Museum and Gazebo.
Museum of Neon Art
Also known as MONA, the Museum of Neon Art is a one-of-a-kind museum. Founded in 1981, the museum is focused on works of art made from neon lights. The museum showcases permanent collections as well as temporary exhibits from up-and-coming neon artists. MONA strives to educate the visitors about the creativity and science that goes into making neon media, kinetic art, and electric media. Some of the most notable exhibits include neon signs from the Brown Derby and Grauman's Chinese Theater.
The museum also offers classes to interested students to help hone their neon art-making skills. There is also a nighttime bus tour that takes you around the city showing historic neon signs. Definitely a unique and must-visit attraction.
The Americana at Brand
Americana at Brand is Glendale's premier city center and a shopping powerhouse with over 15 acres of shopping outlets including dozens of different brands, movie theaters, and a plethora of dining options. Owned and operated by Caruso Corporation, the place was originally opened to the public in 2008. There is also a 2-acre public park facility at the center of the complex featuring an animated fountain showcasing hourly musical performances. Food options range from food pop-ups to gourmet full-service restaurants including the Cheesecake Factory, Pinkberry, and Shake Shack. The place offers guest transportation and luxury condominiums are available for rent.
Verdugo Park
Lying close to the Verdugo Mountains, Verdugo Park is one of the largest parks in Glendale. The park features a ball field, basketball court, picnic areas, skate park among many other attractions to keep people of all ages occupied and entertained. Opened in 2004, this park is a perfect place to spend a day with friends and family while enjoying the Californian sun.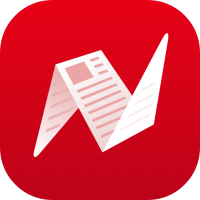 This is original content from NewsBreak's Creator Program. Join today to publish and share your own content.