Located approximately 70 miles from downtown Los Angeles, Lancaster is a charter city in the Antelope Valley of the western Mojave Desert in Southern California. The city has a population of roughly 170,000 people and is best known among tourists for its seasonal poppy display. Despite its close proximity to Los Angeles, surprisingly Lancaster is still very underrated as a tourist destination.
Next time you are in Los Angeles, you will be doing yourself a favor to take a day out of your itinerary and visit this beautiful and picture-perfect place. Here is a list of some of the best places to visit during your next trip to Lancaster.
Antelope Valley California Poppy Reserve
If you want to see what kind of places make it to your laptop wallpapers, look no further than the Antelope Valley California Poppy Reserve. The vastly spread and brightly colored wildflowers with shades of saffron, violet, blue, yellow, and green create a sight that you will never forget and make for the perfect Instagram picture. You can stroll your way through the 8-miles of trails and soak in the natural beauty and calmness of the countryside. While the reserve is primarily a poppy field, you will find a significant population of lupine, owl clover, creamcups, and coreopsis. You will also come across a variety of wildlife including but not limited to gopher snakes, lizards, rats, meadowlarks, etc.
The reserver is managed by the state's Parks and Recreation department and in order to keep the fields in a natural state, California State Parks does not water or artificially stimulate the growth of the flowers. The best time to visit the place is March through May during the blooming season.
Visit famous filming locations
It is no surprise that deserts make for great locations for shooting movies due to their remoteness and the stretch of desert roads. Not many people know that Lancaster has had its fair share of movie shootings in the past. If you are up for a desert adventure, you can visit the church from "Kill Bill" where the massacre happened, certain rundown buildings built as movie sets for films like Eye of the Storm, etc. Club Ed road is the most filmed desert road in the world. Other popular movies shot at Lancaster include Se7en, Terminator 2, Hancock, Lethal Weapon, etc.
Civic Musical Road
The only "musical road' in the United States, the Civic Musical Road is one of the most unique roads you would ever come across. Located between 30th and 40th Street West on Avenue G, the road was originally constructed in 2008 by Honda as a publicity stunt and to use for commercials. The road is built with grooves at regular intervals that cause the music to play every time a car is driven on it. Visitors interested in listening to the music must drive in the left-most lane of the three-lane road and drive at 55 mph for optimal sound quality.
Lancaster Museum of Art and History
Commonly referred to as MOAH, the Museum of Art and History showcases a large collection of arts and artifacts related to the region's culture, natural resources, art, and history. The museum has four locations in Lancaster and these locations collectively contain several permanent and temporary exhibits. From dinosaur artifacts to presentations on trending global topics like sustainability, the museum contains several interesting exhibitions to keep people of all ages occupied. The museum also hosts several events throughout the year to keep the guests entertained.
Saddleback Butte State Park
Located in the Mojave desert, this State Park is an Antelope Valley state park centered around Saddleback Butte whose peak is at an elevation of over 3600 feet above sea level. You can hike through the several miles of trails, have a picnic, and enjoy the beautiful views of the Mojave desert and the Antelope Valley. Several campgrounds are available for you to enjoy the sunsets while enjoying the barbecue food and camping overnight.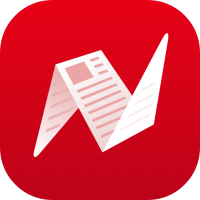 This is original content from NewsBreak's Creator Program. Join today to publish and share your own content.