Mountain View is one of the principal cities of Silicon Valley and is in Santa Clara County, California. Today, Mountain View is home to many of the world's largest technology company's headquarters, including Google and Alphabet Inc., Mozilla Foundation, Intuit, NASA Ames research center, and major headquarter offices for Microsoft, Symantec, 23andMe, LinkedIn, Samsung, and Synopsys.
Mountain View is also home to some of the world's best restaurants. While some of these restaurants may be very high-end and not very budget friendly but if you are feeling incredibly fanciful or celebrating a special occasion, here is a list of some of the best fine-dine restaurants in Mountain View to make your night memorable.
1. Chez TJ
Located at 938 Villa Street, Chez TJ is an upscale French restaurant in the form of one tasting menu, a combination of local and global ingredients. The restaurant has a chef-tasting menu that changes regularly.
It is advised to inform allergies and dietary restrictions to the restaurant 48 hours before your reservation and it will take approximately three hours to dine with them. Chez TJ was also featured in the Michelin Guide California. Their specialty Chicken fried kale-stuffed quail with truffled red-eye gravy is a must-try and is delicious. Leave some room for dessert and try their Chocolate cake with huckleberry ganache which is pure decadence.
Chez TJ wine program is exclusively designed to enhance the savory courses of the Chef's Tasting menu.
2. Protégé
Another Michelin star gem in Mountain View is Protégé. It is located at 250 California Avenue and offers a 7-course tasting menu and a reservation is required to dine in this exquisite eatery. They offer new American cuisine and comprehensive wine and spirits program. Protege is a vision of Master Sommelier, Dennis Kelly, and Chef Anthony Secviar and opened its doors to the customers in 2018.
According to Michelin's guide, their specialty includes New Bedford Sea scallop, leeks, sorrel, champagne, and Golden Ossetra caviar. Coddled hen egg, porcini marmalade, parmesan fondue, freshly grated black truffle are other highly rated dishes served here. For dessert, try their Pies, fruit tarts, plus daily churned ice creams and sorbets for an amazing experience.
3. Hiroshi
Located at 328 Main Street, Los Altos, Hiroshi brings a luxurious world of fine Japanese cuisine to Silicon Valley. This exclusive restaurant has one seating of eight people each evening with no printed menu and a price per head of up to $400. Owner Hiroshi Kimura opened this restaurant in 2017 and the focus is primarily on Wagyu beef that is flown weekly from Japan. Hiroshi also accommodates vegetarians and pescatarians. Their Wagyu Beef Nigiri Bento comes with a whopping eight pieces of wagyu beef nigiri. The beef is flavorful and well-cooked. The biggest downside is that you have to wait months to get the reservation.
4. Vaso Azzurro Ristorante
Located at 108 Castro Street, Vaso Azzurro Ristorante is an Italian restaurant serving its customers in a warm, white-tablecloth atmosphere with occasional live jazz. It is recommended to call ahead for a reservation to secure your spot. Their "feel at home" staff and cozy & intimate atmosphere filled with their upscale Mediterranean decor makes it a perfect place to take your special someone or family for a memorable night.
Their bruschetta and pasta are delicious, and the desserts are a perfect end to a perfect meal. They also have Fettuccine Alla Diavola which is essentially flat noodles in spicy marinara sauce. The tiramisu is definitely worth trying.
5. Zola + BarZola
Located at 565 Bryant Street, Zola + BarZola is a cool, intimate spot with sidewalk seats serving French cuisine and with an extensive wine list. The steak fries are delicious here and Tuna Tartare is to the point in its taste and presentation. Their cocktails are amazing and some of the best in town.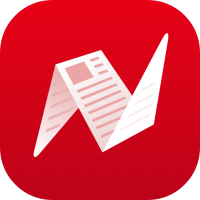 This is original content from NewsBreak's Creator Program. Join today to publish and share your own content.