Palo Alto is a beautiful city in the northwestern corner of Santa Clara County, California in the San Francisco Bay Area. Palo Alto means tall stick in Spanish. The city is named after a coastal redwood tree called El Palo Alto. The city is known as the heart of Silicon Valley and is the headquarters of several high-technology companies.
The city is also home to some of the great restaurants and has wide choices when it comes to food. Here is the list of some of the best restaurants in the area that you should definitely try during your next visit to Palo Alto.
1. Tamarine Restaurant & Gallery
Tamarine Restaurant & Gallery is a modern Vietnamese restaurant that was featured in Michelin Guide California. According to Michelin Guide, "Tamarine has long been a Palo Alto standby for its refined take on Vietnamese food that doesn't sacrifice authentic flavor." Forbes Magazine also listed this eatery as one of the "Top 10 Power Dining Spots" in the world.
It is located at 546 University Avenue and is famous for its friendly service, selection of drinks, great ambiance, and of course good food. I would highly recommend their beef and garlic fried noodles. For dessert, one of the most popular menu items is the Vietnamese Coconut Tapioca which is gluten-free and served with passion fruit & coconut sorbets.
2. Oren's Hummus
Located at 261 University Ave, Oren's Hummus was featured in the list "11 Great Places for Jewish Food in San Francisco and the East Bay". Oren's Hummus is the vision of Chef Oren Dobronsky who is originally from Tel Aviv and his specialty is hummus bowls. Oren's delicious hummus bowls are topped with fried eggplant, roasted cauliflower, and spiced lambs with plenty of pita for scooping.
Bourekas is a popular baked pastry with a variety of fillings of mushroom, potato, or cheese. It was delicious and is a must-try. This is a great spot for a date night as well.
3. Bevri Georgian Restaurant
Located at 530 Bryant Street, Bevri Georgian Restaurant is the Bay Area's first Georgian restaurant, famous for its hot gooey cheese bread khachapuri, juicy and flavorful dumplings khinkali, mouth-watering grilled meats, and, of course, unique luscious Georgian wines.
They have a tasting menu, and it will give you a beautiful introduction to their unique cuisines. If you want to go ala-carte, try their Pork Chalaghaji which is cooked with Adjika sauce and is mouth-watering. For dessert, try their Winter pear cooked in Georgian wine and is paired with fresh mint and walnuts. Yum!
4. Nola
Located at 535 Ramona Street, Nola is a Cajun restaurant with a New Orleans-themed spot offering Creole fare in a 3-floor space reminiscent of the French Quarter. Nola does not accept reservations and offers tables on a first-come, first-serve basis. This eatery is quite popular among Stanford students.
The wide variety of drinks at this place are the clear winner and has hurricanes, sazeracs, mojitos, and Palomas all available in pitchers, as well as a menu of mini and zero-proof cocktails. Their crispy hot chicken sliders are spicy, juicy, tender, and well-cooked and are a popular menu item as well.
5. Saint Michael's Alley
Located at 140 Homer Ave, Saint Michael's Alley was originally a bohemian coffee shop in 1959 and was now turned into an upscale Californian Restaurant in 1993 by its current owners. It is a perfect spot for a cozy date.
Try their seared wild sea scallops and herb vinaigrette. The steak and lambs are also tender and well cooked. For dessert, there are many options, but if I have to choose one it would be the bread pudding.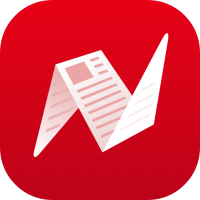 This is original content from NewsBreak's Creator Program. Join today to publish and share your own content.