Berkeley is a city on the eastern shore of San Francisco Bay in northern Alameda County, California. Berkeley is home to the oldest campus in the University of California system, the University of California, Berkeley. It also has the Graduate Theological Union, one of the largest religious studies institutions in the world.
While there is a lot of places for tourists to go around but the city is also filled with some amazing restaurants. Here is the list of some of the must-try restaurants in Berkeley, California.
1. Rivoli Restaurant
Located at 1539 Solano Ave, Rivoli restaurant is a perfect choice for a date night in the city. They have a cozy atmosphere with a garden view and amazing decor. They have an amazing menu with plenty of choices and a great selection of wines. The restaurant was also featured in Michelin Guide California. They keep on changing menus constantly with amazing menu choices leaving its customers satisfied.
All their soups are amazing but the classic sweet and sour corn soup is the best you would ever taste. Their seafood, steaks, and pasta are delicious, and waiters are always ready to suggest wines that pair well with the food you ordered. For dessert, we had a hot fudge sundae on our last visit there and it was pure decadence.
2. Zachary's Chicago Pizza
Located at 1853 Solano Ave, Zachary's Chicago Pizza is a branch of a pizza chain that serves both deep-dish and thin-crust pies in a classic décor. They have won over 200 "Best Pizza" Awards. The pizzas have crust full of flavors, rich sauce, and a lot of delicious cheese over them.
Zachary's mushroom and spinach deep dish pizza is delicious and is a must-try. You can of course customize your pizza with your desired toppings. They can also take care of dietary restrictions. Just keep in mind, this place gets busy, and it is recommended to order ahead.
3. Chez Panisse
Located at 1517 Shattuck Ave, Chaz Panisse has featured in Michelin guide California and is one of the most popular restaurants in the city. They are popular for their excellent service and delicious food.
Try their Saturday main course which is local wild king salmon baked on a fig leaf; with cucumbers, Romano beans, roasted Red Thumb new potatoes, and basil mayonnaise and it is simply delicious. They have plenty of dessert options as well.
4. Gather Kitchen, Bar, and Market
If you are a person who enjoys the Farm-To-Table concept, then this is the right place for you. Gather featured in the American Express for "World's Best 15 Farm-to-Table Restaurants". and was also mentioned as Best New Restaurant by Esquire Magazine and the restaurant boasts about the time when Neil Young, the famous Canadian American Singer-Songwriter said, "you hit a lot of great notes at this restaurant."
Gather is located at 2200 Oxford Street in the city. One of the most popular menu items is Rockfish Ceviche. It contains fish mixed with lime, lemon juice, jalapeno, cucumber and is delicious. For dessert, do not skip on coconut Panna Cotta.
5. Skates on the Bay
Located at 100 Seawall Dr, Skates on the Bay serves fresh seafood with a scenic view to enjoy it. This eatery offers lunch, brunch, and dinner. The place initially opened its doors to its customers in 1984 and has been renovated with modern and stunning décor since. They serve fresh seafood with a variety of choices in beers and cocktails. I have enjoyed their beer-battered fish and chips and their grilled fillet. For dessert, you should not miss crème Brulee. It is amazing and mouth-watering.
What are some other great restaurants that you have tried in Berkeley?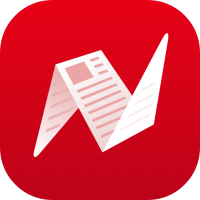 This is original content from NewsBreak's Creator Program. Join today to publish and share your own content.