With the "Friends: The Reunion" that premiered in May on HBO Max, I am sure everyone was excited to see all of our favorite characters from the tv series "Friends" back on the screen together again for one last time.
The reason I mentioned the reunion is that when it came to my attention that there is a town named Chandler, I had to visit it just because I am a massive fan of the tv series Friends and in particular the character Chandler. During my visit, I fell in love with the amazing culture and culinary experience that the town had to offer.
Downtown Chandler has a variety of local eateries that offer a modern and classic dining experience. If you go a little North of the downtown square, you will be amazed at the casual and welcoming vibe of the neighborhood. So without further ado, here is a list of some of the best places to feed yourself if you decide to visit the beautiful and vibrant city of Chandler.
1. Singing Pandas Asian Restaurant & Bar
Located at 757 E Chandler Blvd, this chic Asian eatery offers a lounge area with live music and serves great Asian/Chinese cuisine. You must try their Kung Pao chicken and the chicken curry with spicy potatoes. Both the dishes were flavorful and the portion size was very decent.
The eatery also offers live entertainment and the place can get busy. It is recommended to call ahead for reservations and confirm show timings if interested. During my visit, I enjoyed the "Legends Show" and is highly recommended.
2. Roy's Restaurant
Located inside The Shoppes at Casa Paloma at 7151 W Ray Rd, Roy's restaurant is chef Roy Yamaguchi's vision to indulge its customers with delicacies prepared with fresh ingredients. The restaurant offers fresh seafood and is an excellent choice for any special occasion.
Try their Hibachi Grilled Atlantic Salmon and you will be like Joey who doesn't share food (sorry for another Friends' joke). Their Crispy Chicken spring rolls are the perfect appetizer with a crisp crust on the outside and tender chicken on the inside.
3. Cuisine & Wine Bistro
Located at 4991 S Alma School Rd #101 inside the Promenade at Fulton Ranch, Cuisine & Wine Bistro offers traditional and upscale French cuisine. They also offer an extensive selection of fine wines to choose from. Their menu often keeps changing and they offer cuisines prepared with fresh ingredients grown locally.
Crispy skinned duck filet with a honey gastrique is a marvel and has a French flair to it. For dessert, try their French caramelized apple bread pudding with sea salt caramel sauce. All the dishes offered are classic and the wonderful service leaves a long-lasting impression on its patrons.
4. Floridino's Pizza & Pasta
Located at 590 N Alma School Rd Ste 35, Floridino's Pizza & Pasta is one of the best Italian places to eat in the city. They have a wide variety of menu options to choose from.
One of the most popular menu items is "Pizza Muffins" which are available in half dozen or full dozen quantities. My personal favorite of all the available options is the barbeque chicken muffins which are spicy and the chicken is well cooked. I also loved their gourmet white calzone which is Floridino's white sauce-based option.
5. Abuelo's Mexican Restaurant
Located at 3440 W Chandler Blvd, this Mexican joint offers wonderful flavors and a fantastic ambiance to its patrons. They also have options available for vegetarian and gluten-free dietary restrictions. They also have a special menu for kids age 12 and under. I love their Chile Rellenos which is on the spicier side and will take the hot factor a notch up.
Leave some room for dessert as you don't want to miss their Tres Leches cake. It is a perfect sweet delicacy to end your meal.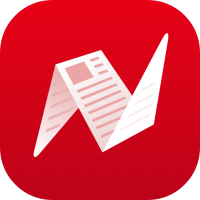 This is original content from NewsBreak's Creator Program. Join today to publish and share your own content.