El Paso is a vibrant city in the far western part of the US state of Texas. The city is also called "Sun City" due to its average 302 days of sun every year. El Paso is also quite famous for its delicious Tex-Mex cuisine and also it is a border town to Juarez, Mexico.
El Paso's close proximity to Mexico makes it a great cultural blend of Mexico and America. The city is bursting with culture and has loads of places to eat. Here is my list of some of the best places to eat at during your next visit to El Paso.
1. L & J Café
L & J Café opened its door to its customers in 1927 and it is the city's oldest family-run restaurant and bar. The café is located down the street from Concordia Cemetery and it is rumored that spirits roam the kitchen when the place is closed.
Located at 3622 E Missouri Ave, this eatery is one of the best places to eat in the city. The enchiladas are a must-try here and the steak burrito offered is so full of flavor.
2. Kiki's Restaurant & Bar
Located at 2719 N Piedras St, Kiki's Restaurant and Bar is a cozy joint with great food coupled with a soothing ambiance. Their famous Brisket Machaca was featured on the Food Network and lives up to all the hype. I would suggest ordering anything with the green sauce and you won't be disappointed. The green sauce elevates the flavor of every dish.
Leave some room for dessert as you don't want to miss out on their traditional homemade flan with Caramel topping. The place is usually packed so it is recommended to head out early to secure your spot on the bar.
3. Zino's Greek and Mediterranean Cuisine
Located inside Colony Cove II at 7040 N Mesa St Ste H, this place is a breath of fresh air if you get a little tired of the Tex Mex. The Greek cuisine at Zino's offers vibrant salads dressed with herb-infused olive oil and feta, warm and cozy lentil soups, and gyros made with fresh pita.
Try their Greek Sampler Combo which is a combination of several Greek entrée delights. It includes Gyro meat, moussaka, dolmades, Spanakopita, and tzatziki with Athenian side. For dessert, try the pistachio baklava made with a hint of rosewater.
4. Ripe Eatery
Located in Reddwind Village at 910 E Redd Rd, this eatery offers American cuisine with a twist and craft beers on tap.
Try their Buttermilk Chicken Fried Chicken and Pecan Crusted Salmon, both the dishes are well cooked and taste delicious. For dessert, try Shirli's Texas Sheet Cake Special. This one is a family recipe and is a homemade rich chocolate brownie style cake, topped with toasted coconut & pecan ganache, Vanilla bean ice cream, and espresso drizzle.
The service and ambiance of the place are top-notch and will make your experience of dining here memorable. They also host several themed nights including Happy hour between 3 PM to 6 PM on Mondays.
5. Toro Burger Bar
Located at 1050 Sunland Park Dr. St A-700, as the name suggests, offers great burgers in El Paso. You can customize the burgers for your choice of toppings or choose from the wide variety of choices available at the eatery.
Try their Booze burger with 100% Angus beef which is well cooked and juicy. One of the most popular items on the menu is the Rise and Shine burger. It contains Angus Beef, hash browns, fried egg, bacon, American cheese, and spicy cranberry ketchup.
To satisfy your sweet tooth, try their churros offered with a choice of sauce Nutella, Honey, or Bourbon Butter Maple Syrup. Hands down one of the best churros in town.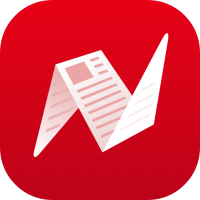 This is original content from NewsBreak's Creator Program. Join today to publish and share your own content.