Located in Western Arizona, Lake Havasu City is a beautiful city famous for its base of trails in the nearby desert and also water sports on Lake Havasu. This beautiful city also has its famous bridge called London Bridge that was originally built in the 1830s and formerly spanned the Thames River in London, England. The bridge was purchased by Robert P. McCulloch from the City of London in 1968. (Wikipedia)
The city has some great restaurants and you should give it a try. Here is the list of some of the best restaurants in Lake Havasu City.
1. Juicy's "The Place with the Great Food"
Located at 42 Smoketree Ave S, Juicy's offers great homemade food prepared from scratch. Along with food, this eatery has some of the city's best drink options. One of the most popular menu items is juicy noodles, fried Fettuccini with Alfredo sauce topped with Marinara.
They also have their daily nightly specials that are served after 4:00 PM until gone with a variety of options ranging from pork, beef, and fish options. Leave some room for dessert and try their brownie sundae which is made from scratch brownie topped with ice cream, chocolate syrup, and whipped cream, or go for their classic carrot cake.
2. Angelina's Italian Kitchen
Located at 1530 El Camino Dr, this eatery offers a homey Italian feel that serves comfort food in a warm setting with a full bar and a patio.
I loved their Creamy Chicken Pesto Pasta with well-cooked chicken. Another popular menu item is the Seafood Lasagna. The food and service at this eatery are excellent with great Sinatra music.
Portion size is good and you should be prepared to take some leftovers home. For dessert, try their Tiramisu and you won't be disappointed.
3. Shugrue's Restaurant and Brewery Group
Located at 1425 McCulloch Blvd N, Shugrue's Restaurant and Brewery Group offers mouth-watering seafood and steak specials and a wide variety of award-winning wines.
This fine-dining restaurant has a wide variety of food choices. All of their meats are well cooked and tender. I loved their blackened chicken quesadilla. You can substitute the chicken with steak or shrimp. Bombay chicken is another great dish paired with shrimp and Indian spicy sauce which is perfect for any spice lover.
For dessert, don't forget to try their decadent dessert. During my visit, I tried their chocolate cake which instantly melted in the mouth.
4. La Vita Dolce Italian Bistro and Lounge
Located at 231 Swanson Ave, La Vita Dolce Italian Bistro and Lounge is an Italian eatery offering made-to-order pasta and other Italian specialties in an upbeat setting. They have a variety of creative and picture-perfect Italian dishes that will satisfy your taste buds and leave you wanting more.
Try their Teriyaki glazed Alaskan King Salmon that is served with creamy Parmesan risotto & sautéed mixed vegetables with a strawberry and basil. Another popular menu item is their classic Stone Margherita pizza.
Of course, no Italian meal is complete without a dessert. You can't go wrong with their Red Velvet Cheesecake or the mouth-watering Blueberry cheesecake.
5. The Turtle Beach Bar and Grille
Located inside The Nautical Beachfront Resort at 1000 McCulloch Blvd, Turtle Grille is a bar offering variety of menu options. This place is serving its customers for 25 years with a variety of cocktails and ice-cold beer on the tap. Their turtle chowder is a must-try delicacy. Also, try their classic Nauti breakfast which is two eggs in any style, breakfast potato, choice of bacon, sausage or ham, and choice of toast. If you are in a mood for a quick snack, try their loaded nachos with a choice of beef or chicken.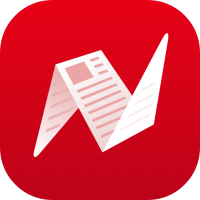 This is original content from NewsBreak's Creator Program. Join today to publish and share your own content.