Jerome is a beautiful town in the Black Hills of Yavapai County in central Arizona. Founded in the late 19th century on Cleopatra Hill overlooking the Verde Valley, Jerome is located more than 5,000 feet (1,500 m) above sea level. The city is known for its tourist attractions such as its ghost town status and local wineries. The town became a National Historic Landmark in 1967. If you fancy a visit to this awesome town, here is a list of some of the best restaurants to try while you in Jerome.
1. Bobby D's BBQ at the English Kitchen
Located at 119 Jerome Ave, Bobby D's BBQ at the English Kitchen is a charming eatery offering homestyle BBQ entrees & sandwiches, plus a deck with picnic tables. Their menu features eight local craft draft beers, custom cocktail options, house-made lemonades, and various choices in teas.
Try their Mondo burger that is Barbecue pulled pork between the patties, aioli, cheddar, and onion rings. I have also enjoyed their Brisket Sandwich that is smoked beef brisket, sliced thick, served on brioche. For drinks, try Nimbus Monkey-shine, a Medium-bodied, dark roasted English strong ale. Another popular drink on the menu is Prickly Pear Margarita.
2. The Mine Café
Located at 115 Jerome Ave, The Mine Café is a wonderful breakfast place. This quaint little place has a good selection of breakfast choices and great service. The biscuits and gravy at this place are awesome and pancakes are some of the best in town.
One of the most popular items on the menu is the jackfruit tacos. Even if you are not the biggest fan of jackfruit, try the jackfruit taco and you wouldn't be disappointed. Cafe's in-house lemonades go well with almost everything on the menu. Some of my favorites include the Blueberry lemonade and Pineapple lemonade.
3. The Asylum Restaurant
Located in Jerome Grand Hotel at 200 Hill Street, the asylum restaurant is a hospital-turned hotel and is an upscale spot that pairs American & Southwestern fare with scenic views. The atmosphere, food, and service are outstanding, and it is perfect for a romantic evening.
The restaurant's butternut squash soup is unreal and a must-try. Another popular choice among customers is their moist, flavorful, and perfectly cooked duck and crab legs. Leave some room for dessert as you do not want to miss their homemade cheesecake which instantly melts in your mouth and leaves you wanting more.
4. Wicked City Brew
Located at 403 Clark Street, A3 inside Jerome UVX Center, Wicked City Brew is a quaint little spot with a wide selection of local craft beers to choose from. If you are looking for a break after a long day at work, this laid-back bar offers great service, friendly staff, a great ambiance, and an awesome mood. They also offer free popcorn.
The house-made Sangria is awesome and delicious. If you are feeling fancy, try their Grand Canyon American Pilsner which is a bohemian style brewed with German Pilsner Munich and Vienna Malts balanced with sapphire and loads of Czech Saaz hops.
5. The Bordello of Jerome
Located at 412 Main St, this American Bar has a variety of menu choices with vegetarian options. Their burgers have quirky names like "Girl Next Door" which is an Angus beef burger on a brioche bun. I loved the burger named "The Lipstick" which is a burger with Sauteed Whole portobello mushroom, Swiss cheese, sprouts, avocado, tomato, and rosemary balsamic on a brioche bun.
Another popular item on the menu is Gypsy Bowl, which is mainly spinach, kale, sprouts, grilled chicken breast, bacon, avocado, red onion feta, tomato, and garbanzo beans, drizzled with balsamic reduction. The staff is friendly and knowledgeable with a sense of humor.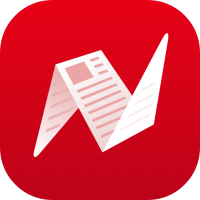 This is original content from NewsBreak's Creator Program. Join today to publish and share your own content.