March 2020 was the time when the world went into lockdown. It has been over a year since the COVID-19 pandemic started. Spring is again around the corner and so much has changed about how we spend our life during this last year and still, it seems like nothing in our life has changed. We are still working from home and streaming platforms have become our favorite time pass while we wait for things to get back to normal.
With streaming platforms becoming full-fledged production houses, it doesn't seem like we will ever be out of things to watch. Here is the list of movies and TV shows to watch out for in March 2021 in no particular order.
1. The Falcon and the Winter Soldier (Disney+)
Image Source: IMDB
The Falcon and the Winter Soldier is the upcoming mini-series set to stream on Disney+ on March 19, 2021. The series comprises six episodes and the finale will stream on April 23, 2021. The Series is part of phase four of the MCU. Anthony Mackie and Sebastian Stan are the lead actors and they will reprise their roles as Sam Wilson and Bucky Barnes. The series is set after the events of Avengers Endgame where Bucky Barnes and Sam Wilson team up to fight the anti-patriotism group the Flag-Smashers. With WandaVision's finale being released on Disney+ this weekend, The Falcon and the Winter Soldier will be a great follow-up series to watch, especially if you are a superhero buff.
2. Zack Snyder's cut of Justice League (HBO Max)
Image Source: IMDB
Zack Snyder's cut of Justice League is the director's cut of 2017 American DC classic Justice League. In the 2017 Justice League movie, Wonder Woman and Batman recruit The Flash, Aquaman, and Cyborg after Superman's death to save the world from the threat of supervillain Steppenwolf and his army of Parademons. Justice League from 2017 was 2 hours long whereas Snyder Cut is 4 hours long and is intended the way Zack Snyder wanted it before he left the film's production. Snyder Cut is slated to release on March 18, 2021, via the streaming service HBO Max.
3. Waffles + Mochi (Netflix)
Image Source: IMDB
Who doesn't love Michelle Obama? Well, that's a silly question to ask. The Former First Lady is coming up with a new show with Netflix called Waffles + Mochi. The series is slated to release its first season on March 16, 2021. The show follows the journey of curious puppet pals Waffles and Mochi traveling the world exploring the wonders of food and culture while learning how to cook with fresh ingredients.
"I'm beyond thrilled to share that on March 16, I'll be launching a new show on @Netflix called Waffles + Mochi! I'm excited for families and children everywhere to join us on our adventures as we discover, cook, and eat delicious food from all over the world", said Michelle Obama in a tweet in February.
If you have young kids at home, Waffles + Mochi seems to be a great watch with your family.
4. Coming 2 America (Amazon Prime)
Image Source: IMDB
Coming 2 America is a sequel to 1988 classic "Coming to America" and is slated to stream on Amazon Prime from March 5, 2021. The original 1988 masterpiece is currently rated 7 on IMDb and holds 70% Rotten Tomatoes and is currently streaming at Netflix. The sequel will star Eddie Murphy in the lead role reviving his role of Prince Akeem Joffer. The movie is slated to run for 110 minutes and a $60 million budget. Probably a good time to refresh your memory by watching the original 1988 movie.
5. Invincible (Amazon Prime)
Image Source: IMDB
Invincible is an upcoming adult animated superhero television series, slated to stream on Amazon Prime from March 26, 2021. The show follows the life of Mark Grayson who is a normal teenager with a superhero dad Omni-Man. The original comic has been around for 17 years but watching an animated version of the comic would be a dream come true for many fans.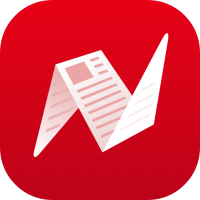 There hasn't been a better time to be a movie fan. With a plethora of new movies and tv series being added each month, which ones are the ones you are looking most forward to?