The pandemic has left all of us stranded in our homes with nowhere to travel. One thing that the pandemic made me realize is how crucial some away time to a nearby cottage or a vacation at a beach is to our mental health.
I am sure just like me, many of you cannot wait to get back to a world where traveling is safe and less restrictive. Sure, I hated the long queues at the security lanes and the crazy rush at the airports, but I will be lying if I say I don't miss that experience where several people can be in an enclosed place without fearing for their lives.
I am hopeful that in the next few months our travel would definitely be less restrictive than it is right now. Here is a list of 7 places that should be on your travel list if you have not visited them yet:
Angkor Wat, Cambodia
Image by Silver Ringvee on Unsplash.com
Cambodia's Angkor Wat is the largest religious monument in the world. It is the identity of Cambodia, so much so that this building is on the Cambodian flag. This building dates to the 12th century and its land area measures almost 162.6 hectares (1.626 sq. km). Fun fact: The only other country to have a building on its flag is Afghanistan.
Cambodia has a lot of remote islands and if you are a food lover, Cambodia also offers various flavors to satisfy your taste buds. Fish Amok, their national dish, is a sublime fish curry custard which is steamed in banana leaves, is a must-try. The best thing is that in terms of travel costs, Cambodia will not break your bank and is a comparatively cheaper location to visit. For a decent amount of money, you can get a king or queen's type pampering and a vacation that feels like a million dollars.
Jaipur, India
Image by Meric on Unsplash.com
As you may have already heard, India is mostly famous for its rich and colorful culture. India is a big and diverse country, and it is very difficult to cover every corner of the country and experience the different cultures. However, if you were to choose one place to visit, choose Jaipur.
Jaipur, also known as the Pink City for its pale terracotta buildings, will give you a taste of the great vegetarian food and flavors of India. Jaipur has a culture that is very different than your usual northern Indian culture. Jaipur has three big forts with very rich histories and to make the most of your time at Jaipur, you must stay back till the evening to experience the sound and light shows offered at these forts. Chokhi Dhani in Jaipur is another place to visit to experience the culture and food of this great city. Jaipur is in the desert part of India and therefore nights can be colder but the amazing and unique experience with a combination of lights, folk dance, and mouth-watering food, Jaipur is one of the top 10 places to visit in India and a popular tourist destination.
London, England
Image by Eva Dang on Unsplash.com
I may be a bit biased here but if you are a Harry Potter fan like me, then London must be on your visit list. As is well known, London is the home to Harry Potter movie locations and therefore it is no surprise that one of the most popular tourist attractions is the full-day Harry Potter Warner Bros Studio tour just an hour away from the city in Leavesden.
London is also home to another famous book character, the one, and only Sherlock Holmes. Of course, there are a lot of famous and obvious tourist stops like Big Ben, London Eye, Madame Tussauds, and Buckingham Palace. The great thing about London is that there are several free attractions like the famous National Gallery, the Science Museum, and the National History Museum that is great to explore with kids without spending too much money. Needless to mention that the rich history and some of the oldest historical attractions make London a place that has a lot to offer to every tourist.
Marrakesh, Morocco
Image by Zoltan Tasi on Unsplash.com
Marrakesh is the fourth largest city in Morocco and one of the most visited places in Morocco. It is a thousand-year-old city and at one point in time, it was the capital of Morocco during the Almoravid's reign. The ancient walled city boasts mosques, grand palaces, and beautiful gardens. The Medina in the city is a UNESCO World Heritage Centre. Morocco is also famous for its delicious food. Tagine is a staple in Moroccon food culture, and it is a must-try delicacy. While popular, it is unfortunate that Marrakesh is such an underrated and unknown place to travel compared to the other popular destinations.
Edinburgh, Scotland
Image by Julia Solonina on Unsplash.com
Scottish Capital, Edinburgh is the place where JK Rowling started writing about Harry Potter, The Boy who lived. Edinburgh has some great and must-see tourist attractions like the Edinburgh Castle, climb to the Arthur seat, Camera Obscura, and the World of illusions. Also, the Scottish Parliament is something you would not want to miss.
If you decide to take a stroll through the Royal Mile of the Old Town of the city of Edinburgh, you are guaranteed to meet someone wearing their traditional attire, known as Kilt, and playing a melody on Bagpipers. You may have heard bagpipers on TV but listening to the bagpipers being played live is an unforgettable experience. And of course, don't forget the famous Scottish whiskey and whiskey tastings.
Rome, Italy
Image by David Kohler on Unsplash.com
My love and fascination for Rome started with the Colosseum seeing numerous movies showcasing the gladiators and the rich Roman culture. Rome, the capital city of Italy, was one of the most powerful ancient civilizations, is a must-visit destination at least once in your lifetime. I was lucky to stay in Rome for a few days on a vacation a couple of years ago and plan on visiting Rome sometime in the future.
To experience the best that the city has to offer, try exploring the city on foot, eat at local restaurants and take your time to learn history. Rome has great food and friendly people, the city is full of ancient ruins and architectural wonders to visit. If you are into movies or if you are a history buff, you would witness so many historically relevant places that your heart will be overwhelmed with joy.
Or course, one of the most popular destinations in Rome is the world-famous Colosseum, which is an oval amphitheater where the gladiators used to fight to the death. Rome also borders the world's smallest country, Vatican City, which is just 0.2 square kilometers. Sistine Chapel and Vatican Museums are worth your time and must be visited. Also, recommended are the guided tours of the Vatican that give you a lot of great information about the Vatican's history. While you are in Rome, do not forget to get a taste of authentic handmade Italian Pasta, Pizza, and of course various flavors of Gelato.
Vegas, The United States of America
Image by David Lusvardi on Unsplash.com
It has been very tiresome to stay at home for the past year and what better place to visit than Vegas. The city is colorful and vibrant and never sleeps and must be explored for its entertainment, cuisine, and nightlife. Home to many luxurious hotels, the Las Vegas strip is one of the world's most famous streets in the world. The strip also boasts of various food and drink options. To have a great start to your day, try a morning breakfast buffet that every single hotel offers with hundreds of items to choose from. In the daytime, if you are not exhausted by the late-night partying, you can plan a visit to the Hoover Dam, Grand Canyon, or the Outlet Malls for shopping.
Other entertainment options are the myriad of shows like Cirque de Soleil, and Thunder from Downunder (if you are a Magic Mike fan, pun intended) that Vegas has to offer. Party hard and remember what happens in Vegas stays in Vegas.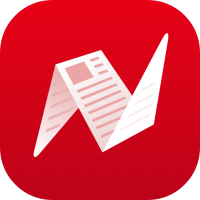 Which are some of your favourite places that you plan to visit post the pandemic?