While on the surface, The Office may seem like your silly, over the top tv comedy show but there are several life lessons that still apply 15 years after the show aired.
Image Source: The Office (TV Series)
I love comedy shows and I have always been a hardcore fan of FRIENDS. I never thought that any other comedy sitcom could tickle my funny bone as much as FRIENDS and then came along the Office. I remember watching a couple of episodes of the Office a few years ago but didn't really like them. But, after a lot of persuasion from my friends and because everyone in my friend circle loved it, I decided to give it another shot. One big reason was to understand the backstory of all the Office memes I so frequently saw on the internet.
Just like before I didn't like the first few episodes as the acting seemed superfluous. But, a few episodes down the line when I got to understand the characters a little bit better, I seemed to enjoy the show more and more to the point that I was binge watching entire seasons over the weekend.
I think the reason I was a little skeptical trying it out was because I felt I would not be able to relate to a lot of jokes as the show is over 15 years old. However, over the course of the entire series, I realized that there are so many life lessons that one can learn from The Office that are still relevant today.
Here are the five life lessons from the Office that are still relevant today:
1) There is nothing wrong with having different priorities than other people
Social media has a tendency to distract you from what you actually want to do and focus instead on what other people are upto. What the Office teaches us is that it is ok to find your own path to joy and happiness and that you don't have to confine to what other people think and prioritize.
Find what little things give you joy and happiness even if they seem silly to you. It may be as simple as waiting in line on pretzel day like Stanley did or working several years on a movie like Threat Level Midnight or just buying a mug that says, World's Best Boss.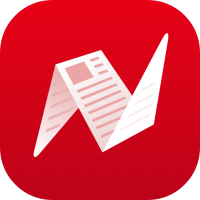 2) Take that giant leap of faith
Sometimes when the chips are down, and you feel like you have no chance to succeed. You still have to take a leap of faith just like Jim did with Pam even when he knew that Pam was engaged to someone else.
Whenever you feel like it is not worth trying, just try as you got nothing to lose. That what if that comes with not trying is what you will regret in the future looking back at your life. One of my favorite scene of the series was when Dwight's eyes teared up as he realized that, if you care about something enough or you want something bad enough, even if you know it is probably not going to work out, you still have to try and you just might find the thing that you are looking for.
3) Silly rituals are the best memories
Have you ever looked back at your old photos only to realize how silly you looked back then or that video with a group of friends doing crazy dance moves? It is memories like these that instantly put a smile to our faces.
The Dundies Awards, the 5k run, the Halloween pranks, Jim and Dwight pranking each other, etc. were some of the most memorable moments of the Office. I think a lot can be learned from the way Holly and Michael enjoyed each other's company doing silly stuff that made them happy.
What the Office teaches us is that you shouldn't hold back whenever there is something silly happening in your group. Have fun to the max and let your hair lose. A few years down the line you will realize those silly things with your friends and families, those crazy karaoke nights were some of the fondest memories of your life.
Image by Pablo Varela on Unsplash.com
4) All good things come to an end – cherish them
When I started watching the Office, I already knew that Steve Carell aka Michael Scott left the show at the end of season seven. As I reached the fourth season, then the fifth and finally the seventh season, I felt sad that Michael will no longer be a part of the next two seasons. While it was definitely unfortunate that Steve Carell left the show due to "creative" differences, I was still grateful for so many great episodes featuring "The World's Best Boss".
What the Office teaches us is that just like bad things all good things come to an end as well. There is no point fretting about it. Enjoy the good things while you can, cherish them and when it ends wait for the next one to happen.
5) Little things matter
All of us are chasing something – more money, a fancier car, our dream job, etc. In the process, we don't take the time to be grateful with what we have. A job, a roof over our head, an internet connection, etc.
Dunder Mifflin was a paper selling company and as you can guess it wasn't the fanciest of jobs but what Dwight taught us is how important it is to love what you do and do it to the best of your abilities. It doesn't matter if you are the Assistant to the Manager, work like you are the Assistant Manager. Jump on the opportunity whenever one presents itself.
Michael Scott during his silly shenanigans was just trying to be liked by everyone and to be the best boss he could. Look at how hard he fought negotiating with Dunder Mifflin for Pam and Ryan's jobs when selling the Michael Scott paper company. Michael fought with the headquarters several times on behalf of his staff.
Final Words
While "The Office" is an over the top comedy show and not very realistic to an actual workplace. Can you imagine Michael Scott in the #metoo era? However, all of us have a bit of Jim, Pam, Dwight, and Michael inside us. There are so many life lessons and even business lessons to learn from the Office. I am glad that I decided to give the TV show another shot and absolutely loved it. Very rarely do you come across a TV series where all the characters are likable (except freaking Ryan of course) and you can actually relate to certain characteristics of every single character.
Are you "The Office" buff too? What character from do you relate with the most?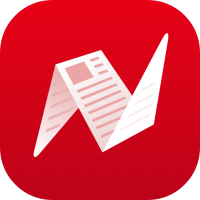 If you liked this article, please leave a comment and follow me.