Reading books is a habit that is slowly getting lost in the current generation due to the plethora of digital distractions around us. However, reading is one of the most important habits to develop as reading helps you develop your thoughts and provides knowledge while keeping your brain active. It doesn't matter what your favorite genre is or if you are into fiction or non-fiction type books, reading can do you a lot of good.
Image by Aaron Burden on Unsplash.com
I am generally not a very big fan of self-help books as I believe most of them contain the same kind of information, just being formulated in a different way. However, last year, I read a few of these books recommended to me, some qualified as the self-help genre and some not so much. Here is a list of the top 5 books that I think can help you improve your life and is a must-read for everyone: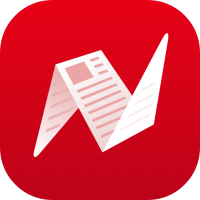 1) Quiet: The Power of Introverts in a World that Can't Stop Talking
Image Source: GoodReads
Author: Susan Cain
Brief Description: In Quiet, Susan Cain argues that we dramatically undervalue introverts and shows how much we lose in doing so. She also charts the rise of the extroversion ideal throughout the twentieth century and provides tips on how to deal with relationships between extroverts and introverts (Source: GoodReads).
Why you should read it?
Quiet is one of my favorite books of all time. Being an introvert myself, I could relate to so many things mentioned in Quiet and how they impact my daily life. At least one-third of the people you know are introverts and this book gives you a perspective as to why being an introvert is not something that needs to be "fixed" as a lot of parents and teachers may think.
Susan Cain also captures how it is crucial to have a balance between extroverts and introverts for a well-functioning society and each of the two groups has its own strengths and values that they bring to the table. The book talks about how being quiet is perceived as being wise in certain cultures and perceived as weak in others. Susan also gives a few tips about raising an introverted, shy child, and how can a pair with different personalities work together to improve their relationship.
I think Quiet is a must-read to understand how the mind of an introvert works. It doesn't matter whether you are an extrovert or an introvert yourself, Quiet can help you improve your relationships with your friends and family once you understand how that friend of yours "who doesn't speak much" thinks. It is a must-read for parents and teachers alike as there are great insights into understanding the behavior of a child in this book.
2) The 7 Habits of Highly Effective People: Powerful Lessons in Personal Change
Image Source: GoodReads
Author: Stephen R. Covey
Brief Description: The 7 Habits of Highly Effective People, first published in 1989, is a business and self-help book written by Stephen Covey. Covey presents an approach to being effective in attaining goals by aligning oneself to what he calls "true north" principles based on a character ethic that he presents as universal and timeless (Source: GoodReads).
Why you should read it?
While from the title it may look like your typical BS-filled self-help book that gives you the same kind of a kool-aid to improve your life but believe me 7-habits is a great read, especially if you take time to apply these concepts to your daily life. Stephen Covey provides us with his timeless models that if followed can lead to a fruitful and productive life by helping you achieve your goals. For example, Stephen argues how we only tend to focus on the "Urgent and Not Important tasks" through most of our daily lives and fail to see the bigger picture of the "Not-Urgent and Important tasks" which matter in the long term.
The book also provides you with several tools to apply these models in your daily lives. Now, just like me, not everything mentioned in the book may work for you but there are several great tips that you could use to improve your life and relationships with people around you. Don't treat this book as a quick read and take your time with this one.
3) The Subtle Art of Not Giving a F*ck: A Counterintuitive Approach to Living a Good Life
Image Source: GoodReads
Author: Mark Manson
Brief Description: In this generation-defining self-help guide, a superstar blogger cuts through the crap to show us how to stop trying to be "positive" all the time so that we can truly become better, happier people. A much-needed grab-you-by-the-shoulders-and-look-you-in-the-eye moment of real-talk, filled with entertaining stories and profane, ruthless humor, The Subtle Art of Not Giving a F**k is a refreshing slap for a generation to help them lead contented, grounded lives. (Source: GoodRead)
Why you should read it?
Reading The Subtle Art of Not Giving a F**k is like listening to an elder sibling who has a profane and sarcastic way of dropping truth bombs on you. The book contains a lot of entertaining stories from Manson's personal experiences and even though his thoughts are counterintuitive to how we think in society, they make a lot of sense when you think about it. For example, Manson mentions that being "positive" all the time doesn't help you. If someone close to you died, there is no need to find a silver lining in it. It sucked, accept it, grieve, and move on.
The book also mentions that "Not Giving a F**k" is not being indifferent to everything but choosing what situations and things are worth your attention. I think this book is a great read for people who don't mind listening to the truth and are sick and tired of drinking the same "Think Positive" kool-aid being fed to our society today. Mark Manson gives you a fresh perspective of how life sucks in some way or another for everyone but you cannot live your whole life giving a f**k about every single problem.
4) The War of Art: Break Through the Blocks & Win Your Inner Creative Battles
Image Source: GoodReads
Author: Steven Pressfield
Brief Description: In "The War of Art", Steven Pressfield delivers a guide to inspire and support those who struggle to express their creativity. Pressfield believes that "resistance" is the greatest enemy, and he offers many unique and helpful ways to overcome it. (Source: GoodReads)
Why you should read it?
The easiest reason to read this is that this is a very quick read. You will probably be able to read this in a day without any hurry. In this book, Steven Pressfield has some genius insights. He talks about how discipline is the key to creativity which is contrary to what people think. There is no eureka moment that you need to wait for in order to start writing your novel, you just need to have the discipline. You need to sit-down every day at the same time and start writing. Anything that stops you from sitting down and writing is resistance.
I think this is a book that should be part of the school curriculums. In a world that is always distracted and the spans of attention shrinking, it is crucial that you understand how to tackle your greatest enemy - "resistance" in order to achieve your goals. I think this is a great read for anyone struggling with procrastination and discipline.
5) Ikigai: The Japanese Art of a Meaningful Life
Image Source: GoodReads
Author: Yukari Mitsuhashi
Brief Description: This book is about finding your Ikigai - identifying your purpose or passion and using this knowledge to achieve greater happiness in your life. Your Ikigai doesn't have to be some grand ambition or highly noble life's purpose - it can be something simple and humble, like tending your garden or walking your dog.
Why you should read it?
Ikigai is a traditional Japanese concept that embodies happiness in living. It is, essentially, the reason that you get up in the morning. The essence of the book is that even though we pursue a grand long-term goal, the journey doesn't need to be a difficult one and Ikigai makes it possible.
If you live a very busy life where you are just running around trying to balance all the responsibilities personally and professionally, this books helps you to stop and take a moment to soak in how you are living your life and how you feel and help you decide what things bring you happiness and make your day a memorable one.
The book is a very quick read and can be finished in one sitting and contains a lot of Japanese calligraphic work that is visually appealing. This is one of my favorite feel-good books that I think everybody should read.
These were a few of my favorites from last year, what other books have you read that have helped you improve your life?