Idaho is one of those states in the U.S. where the top two political offices don't run together in state-wide elections. This means that it is possible to have a governor of one party and a lieutenant governor of another party. That would certainly create some tensions, especially when the governor is out of state, and the lieutenant governor takes over the helm.
Well, leave it to Idaho to present an even more confusing situation. Former Lieutenant Governor Brad Little is now the state's governor, and his lieutenant governor is Janice McGeachin, and both of them are in the same political party; they're both Republicans.
Now one would assume that being of the same political party, that they would hold similar views on significant matters facing the state and the people of Idaho. But it appears that Little and McGeachin are about as far apart as any two top officials can be.
Just recently, while Governor Little was out of state (actually in Texas working with other top officials on border concerns), Acting Governor McGeachin issued an executive order that prohibited banning state officials from requiring proof of vaccination from employees, while she also sought to ban employers from requiring vaccinations altogether.
These actions were in line with previous attempts by her to halt any vaccine mandates, which the state of Idaho does not have anyway. The news of these orders by McGeachin quickly spread to Governor Little, and he vowed to "rescind and reverse" any actions that the Acting Governor took while he was out of the state.
This recent spat was not the first time the two have butted heads, a fitting metaphor for this largely agricultural state. Less than a year ago, Lieutenant Governor McGeachin sent a proposal to the state's Coronavirus Financial Advisory Committee, wanting authorization for spending up to seventeen million dollars for two -- Yes, TWO -- "walk-through disinfectant cubes" to be installed at the State Capitol building in Boise.
The proposal died in committee, primarily because of testimony and reports from NIH (the National Institutes of Health) that said such "sanitation gates" were not only ineffective, but also potentially dangerous, and that they violated global health standards.
If you think the feuding between the Governor and the Lieutenant Governor couldn't getting any stronger, hold on to your [cowboy] hats, folks. It's going to be quite the rodeo ride in the next eight or so months.
Yes, the Lieutenant Governor, with her own strong ambitions, intends to run for governor. But wait, we already have a governor who plans to run again, and he is in the same political party as she is. It will prove to be an interesting battle to see Lieutenant Governor Janice McGeachin run in the primary against incumbent Governor Brad Little.
Given the number of heads of cattle in this state, there is sure to be a lot of #&*@! thrown around in the lead-up to the primary elections next year. Niceties won't be in abundance, so if you are faint-hearted, I would suggest staying out of the fray; it's going to be a rough ride for all involved!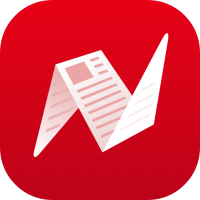 This is original content from NewsBreak's Creator Program. Join today to publish and share your own content.