It's amazing how cool a temperature of 70 degrees feels after our Boise summer of lots of 90 and 100 degree days. But the calendar told us that we officially entered the season of autumn last week, and the daytime highs are reflecting that change. I've lived in Boise for 28 years now -- yes, I am one of those who moved from Southern California to take a job here -- and my body still doesn't adjust easily to having four seasons. They're not all the same length. It seems we have long winters and long summers to go along with short springs and autumns. It could be worse.
At least here in Boise we don't have to worry about hurricanes or tornadoes.
What we do have to do, however, is to prepare for winter. I've seen people with elaborate Halloween trimmings covering the front yard, but that's not what I mean by preparing for winter. And yes, some retailers already have their Christmas decorations on display for sale. That's capitalism for you.
To me, preparing for winter means getting the house and yard ready for the temperature changes and for the decreasing amount of sunlight each day. Right now we're on the downhill side of equal number of hours of day time and night time. That's 12 hours of each gets down to just a bit under 9 hours of day time late December -- definitely not my favorite time of the year!
Yard work changes from weekly (or more often) mowing of the grass to one final cut, possibly applying some autumn/winter grass feed, and then putting away the mower (or having your lawn guy not show up until spring). It's also time to shut down and blow out your in-ground sprinklers. Leaving water in the pipes could freeze, and frozen water expands, making it possible for those pipes to crack or break. No fun there.
You also will want to trim the flowers and possibly put mulch over the exposed garden areas. This will help maintain some warmth so your flowers come back healthy in the spring once the sunshine hits them again, and the temperatures are warmer.
For the winter enthusiasts, getting ready for winter also means pulling out the winter gears, getting the skis tuned up, maybe even checking the oil in the snowmobile. Some reports have predicted heavier snow this winter, meaning those who really love the winter weather will have much to cheer about soon. Some of the area ski resorts are offering deals on season passes, so it might be a good time to check that out if you're a ski fan who spends a lot of the time on the slopes.
No matter what you do to prepare for winter, please keep this in mind. Even when you are having a lot of fun in the snow doing whatever you are doing, there is still a covid pandemic going on. Think of others, including your own family, as you decide what activities to do, where to do them, with whom to have fun, and what to wear. The more people who care about others makes it a better environment for everyone.
Get the exclusive News Break app by clicking here, and always keep up to date with the latest news.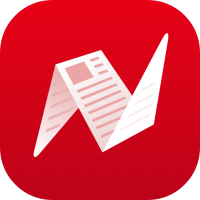 This is original content from NewsBreak's Creator Program. Join today to publish and share your own content.