The covid situation has caused an unanticipated problem that is having a huge impact on pet owners. While there isn't much health information available on whether animals can catch, and then possibly transmit, the Covid-19 virus, even having routine appointments and examinations is much harder today.
We have been taking our animals to Pets First Animal Clinic on Fairview Avenue for over 25 years. The staff are excellent, but we really love the personal care and attention that Dr. Michael McKown gives to each and every animal. He treats them as if they are his own. Even when my daughter was into having rats as pets, he would examine each of them as if they were the most precious thing alive.
Precautions to protect all of us against covid have not only meant enhanced social distancing (keep cats away from dogs has always been a good idea), but occasional longer wait times, fewer appointments, etc.
The social distancing requirements that some clinics have implemented might mean that you have to stay outside of the clinic with your pet until it is time for you to go to a room. That's typically not much of an issue when the weather is gorgeous. But that can be a big problem in the heat of the summer (as it does get here in Boise), or the cold and wet weather that we can experience once the calendar tells us we have move into another season.
And that time is upon us now. Morning temperatures in the high 30s or low 40s are not conducive to standing around outside with a pet. You're probably shivering; think how cold it is for your small dog or cat (or bird, etc.). "No problem," you say. "I'll sit in the car and run the heater." That's not great either for both the environment as well as your own health from possible carbon monoxide poisoning.
So, what's the solution?
As I tell people all the time, what use to be "normal pre-covid activities" are going to be quite different, and might be never the same again. The question then becomes, "What can you do?"
Here are some ideas (and they apply to many things, not just services for your pet):
Recognize that we are ALL in the "covid environment"; it's not just you.
Plan ahead, much farther ahead than you used to.
Exercise extreme patience; everyone is stressed -- the staffs, other customers, etc.
Smile as much as you can; that person having a really bad day just might brighten up because of your smile.
Know that we are STILL in the pandemic, and the new normal might not seem normal at all.
Take a deep breath; a zen mode will help you immensely.
The next time you need to make an appointment for your pet, remember the six items above, and your day, and those on the other end of the phone, will be much better.
Get the exclusive News Break app by clicking here, and always keep up to date with the latest news.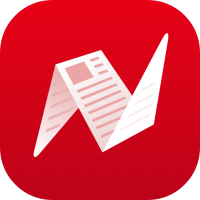 This is original content from NewsBreak's Creator Program. Join today to publish and share your own content.