Thinking of negotiating on the purchase price for a home in the Boise area? As an old saying goes, "It's not your father's housing market any more."
In this case, if you are considering negotiating, you had better come to terms with the fact that you will be negotiating on how much OVER the asking price you will have to pay. The days of offering some percentage below the asking price are gone.
My wife's hairdresser told us this morning that her children just bought a house very close to us. She didn't have to say much before we knew which house it was; it's one I pass by every day. When it was up for sale from the estate of the original owners (house was built in the 1960s), I looked at the online pictures of the property, and was impressed with the updates, the amount of light, and the way it was configured so two families could live there.
And that is the plan per the hairdresser; her children and their kids will live there in the multi-story home.
The listing information said the house has about 2,300 square feet, and was listed for $400,000. She said her children paid $450,000 for the house. These weren't "California buyers" who came to town with barrels of cash. They lived here in Boise (with the hairdresser as a matter of fact). She said their logic was, "If not now, when?"
That logic -- panic buying I call it -- is precisely the type of action that drives up prices for no seemingly logical reason. It is true that the house is very close (5 minutes walking) to both an elementary school and a junior high school. But $50,000 over list price? Wow.
According to redfin.com, the median selling price (half higher, half lower) of houses in the U.S. from August 2020 to this past August rose 16.2%. At the same time, the number of houses sold declined 1.6% -- that is understandable as higher prices tend to keep more people out of the market.
The same article shows that Boise was #3 in the top ten metro areas with pricing increases at 32.9%. Focusing in on Boise trends, the article shows the following data:
Sales price: $505,000
Number of days on market: 8
Price compared to List Price: 1.1% over list
Down Payment: 24.1%
The last number translates to a down payment of $121,705. That is certainly not an amount that a newcomer to the housing market can typically afford (without hitting the lottery or getting a huge inheritance from Aunt Mary). So these are mostly people selling one house and taking those proceeds and putting into another one.
How long can this trend continue?
For quite a while actually, so long as interest rates stay down in the 2% range. [that is one popular opinion -- not mine] The mortgage is almost interest-free at that amount, and with prices going up and up and up, buyers figure that their new "investment" will certainly make them money.
There is only one problem with that thinking. Nothing goes up forever, and when people lose a job and can no longer afford that mortgage payment … that's when you will begin to see the ripple effect of housing foreclosures, which will bring about lower prices, etc. At that point, there isn't much to stop the snowball effect.
I'm not hoping for that disaster, I'm just saying that history does repeat itself, and we've seen this play before, and we know how it ends.
And it's not a pretty ending.
Get the exclusive News Break app by clicking here, and always keep up to date with the latest news.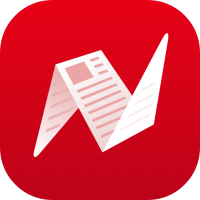 This is original content from NewsBreak's Creator Program. Join today to publish and share your own content.