Halloween is still four and a half weeks away, at least according to the calendar. But retailers have already had their items, especially all the mega-bags of candy, out for sale for over a month. I drove by a house on Ash Park Drive on Monday evening where the residents were putting the finishing touches on the massive Halloween display of spooky objects and speaking life-size characters. I've even seen that some of the big-box stores are already displaying Christmas decorations.
So it's not much of a surprise to read about the Halloween activities that will be taking place within the next few days in Boise and the surrounding Treasure Valley area.
When I moved to Boise twenty-eight years ago, I was surprised to see how many people got into the outside decorating for almost any /every holiday and/or event. Very few people went all out and decorated for Halloween where I lived in the San Diego area. It's like a ritual here in Boise, especially for those who have lived here for all or at least most of their life. Maybe it's because the end of October typically ushers in the winter weather that many Idahoans look forward to each year, especially after a long warm (hot) summer. That would certainly be a good reason to celebrate, as if a reason were needed.
Here are three of the upcoming activities. Check your local newspaper, or do an online search , for more activities.
Fall Harvest: Starting this Saturday, and running for each Saturday in October, the Idaho Botanical Garden on North Penitentiary Road in Boise is offering various activities for kids and grownups from 10 A.M.to 3 P.M. There is an admission charge for the "family-friendly experience." Get more details at their website or call 208-343-8649.
Corn Maze and Pumpkin Festival: You can head out to Kuna to go through a corn maze, wander through a pumpkin patch, go on a hay ride, watch pig races, etc., all at the Lowe Family Farmstead on S. Eagle Road in Kuna. Food and other items are available; there is an admission fee (military discounts are available).
Russian Food Festival: This annual event is this Friday and Saturday, October 1 & 2 at St. Seraphim of Sarov Orthodox Church on North 29th Street in Boise. Church tours and a demonstration of icon painting will be available along with the traditional foods, such as piroshki, Russian crepes, stroganoff, borscht, salads, and desserts.
Get the exclusive News Break app by clicking here, and always keep up to date with the latest news.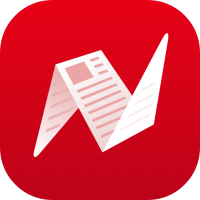 This is original content from NewsBreak's Creator Program. Join today to publish and share your own content.