Most people think of "seasonal workers" as only those people who move from one agricultural crop to the next as the seasons change. But there are many other types of "seasonal workers," and my household has been utilizing two types of them for many years. I know there are alternatives to their services, but I like things just the way they are.
We moved to Boise, Idaho, twenty-eight years ago, and we bought an older house. An older house means no in-ground sprinkler system. Not a problem. I made movable PVC sprinkler rows that could water a large area at one time. I had several different lengths that could be attached to fit any area.
Good solution, right?
Well, it was for about a year, maybe two. Since I was at work during the day, my wife was left with the job of watering the yards. That meant moving my fantastic creations. All was well until she got tired of doing that. She said, "Get sprinklers put in, or the grass dies."
Enter Jack (real first name). He came highly recommended. "Great work." Very professional." "Certainly not the cheapest guy in town."
There is an adage I learned from my friend and co-author Joe Prin. He said that when it comes to home [and many other] projects, you can have it Good, Fast, or Cheap. Pick any two and the third will automatically be determined. But you can't pick all three. I knew I wanted a good job; time wasn't super critical, and the price was going to be what it was going to be.
Jack wasn't cheap, but he did a fantastic job. He is the only I will allow to touch our system in the 25+ years it's been installed. He blows out the sprinklers in the Fall, and turns them back on in the Spring.
I asked Jack one time what he did in the Winter when there was no sprinkler work. "Ski, play with the kids, enjoy staying at home." That was 25 years ago, and Jack is still doing the same things every Winter once his last sprinkler blowout is done.
I always enjoyed -- okay so I didn't greatly dislike it -- mowing the grass. I could get it done when I wanted, how often I wanted, at what height I wanted. That was all fine so long as I was home. But once I started traveling for work, that became an issue. We typically don't have to mow the grass in Boise from November through March or April, so there is a respite from that duty.
But getting the grass mowed in the Summer months wasn't so easy when I was gone. And even once I took early retirement, and started doing a lot of travel, getting the grass mowed was even more difficult.
That's when I introduced myself to Joe (real first name) who mowed a neighbor's yards once a week. "Sure," Joe said and he quoted me a price. This is the third year that Joe has been mowing the yards and doing some winter cleanup. I asked Joe what he did in the Winter. "Rest," he said. "My body is worn out from mowing all the yards during the heat of the Summer, and I just have to rest up for the next year."
I am happy that Jack and Joe are still working; one day I'll have to find someone to replace each one of them, or start doing the work myself.
No; I'll find replacements!
Get the exclusive News Break app by clicking here, and always keep up to date with the latest news.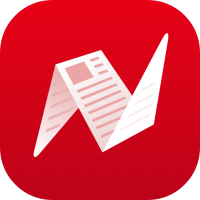 This is original content from NewsBreak's Creator Program. Join today to publish and share your own content.