It used to be the place to go shopping, to take out-of-state visitors, to go buy every item on your Christmas list. And you could even go ice skating while you were out there.
The Boise Factory Outlet Mall.
It used to be a thriving group of diverse shops for finding just about any clothing and household item you would want. The name brand factory outlet stores offered great deals and discounts on everything from baby clothes to children's outfits to jeans, boots, ladies' undergarments, socks, housewares, along with a few food items. The Boise Factory Outlet Mall had it all. In fact, that could have been their slogan: "The Outlet Mall Has it All."
But that's no longer the case.
There are only two tenants at the outlet mall right now -- and Eddie Bauer Outlet store and a Pendleton Outlet store.
So what killed the outlet mall?
The popular excuse for anything today is covid. If the weather turns bad, blame it on covid. Our forest fires? Blame it on covid. Businesses going out of business? Blame it on covid. Now that one might be an actual one, although the outlet mall had been declining for many years.
The Idaho Statesman ran a January 16, 2020 article talking about how the highly anticipated Boise Factory Outlet Mall that opened on "Black Friday" in 1993 had already been reduced from a high of 38 stores to just four. (Note: the newspaper's article is behind its paywall if you are not a subscriber)
The Garner Company, which has purchased other business entities in the Treasure Valley, said it has plans -- some short term and some long term -- to turn the property into a viable operation. It will take time, and in the meantime, you won't find many shoppers heading out to the Gowen Road exit on I-84 to do any major shopping
What's happened to retail?
Once again, it's easy to blame the covid pandemic on the decline and death of retail businesses, and it has had some effect. But as that January 2020 article pointed out, retail was already in a decline.
Brick and mortar retail operations have a hard time adjusting to changes because of all the built-in costs: buildings, transportation, goods, etc. Just as the small local department stores and grocery stores didn't know how to adjust when Walmart started opening up around the country, most retailers were slow to respond to the growth of Amazon and other online retailers.
I understand how many consumers look at an item they can buy at a local store, or they can buy it online , not pay shipping, not have to drive, park, etc., and it's delivered in a day or two at an overall lower cost. It's hard to beat that!
Will there be new life breathed into the Boise Factory Outlet Mall? Only time will tell. But the Gardner Company does have a pretty good track history of running successful properties. Let's hope this one falls into that category!
Get the exclusive News Break app by clicking here, and always keep up to date with the latest news.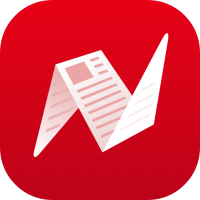 This is original content from NewsBreak's Creator Program. Join today to publish and share your own content.