Besides some medical professionals, teachers are probably the least appreciated, most underpaid, yet most critical component in the learning and development of people of all ages, races, genders, and nationalities. There are plenty of articles about teacher pay, and how some teachers work at least one more job in order just to pay the rent. And for many of them, that is still not enough for them to be able have any lifestyle outside of work.
I currently work part-time at the College of Western Idaho (CWI) here in Boise, Idaho. I've been retired from the high-tech industry for over a dozen year, and we are comfortable financially, living in a paid-off house with a paid-off car. I am not spending a few hours a week on campus just for the money; as you might know, the pay is not that stellar.
So why do I do it?
I was fortunate to have parents who believed in education. Neither was a college graduate, but they wanted us to go to college. Why? Well, I never asked, but I think it might have been the thinking from that generation that we would have "better" jobs and "better" lives with a college education. My elder brother and I followed that route, with both of us even obtaining graduate degrees. Our middle brother went to the local community college where he obtained an Associate degree.
I have taught at private institutions, both secondary and college levels. They were valuable experiences, and they paid well. My past year plus at CWI have been more rewarding as I have been fortunate to work with faculty, staff, and students who really care about education. I have had many opportunities to spend plenty of one-on-time time with students who "just don't get math," my undergraduate major.
Most of these students, from age eighteen to mid-forties, carry scars from previous math courses -- such as being told they weren't good at math, or that "girls don't need to know math," or having a elementary grade teacher who didn't know math and thus couldn't properly explain concepts and solutions.
Most times in math there is more than just one way to work a problem. And the way that "book" shows it might not make sense to the student. I have the freedom to show a different method, a way that makes better sense to the student. Teachers aren't always allowed to do that at many institutions.
Teaching this way requires flexibility. I don't know upfront why a student is not understanding a certain methodology or concept. I have to "play detective," and figure it out … and then come up with a solution. CWI gives me that flexibility because they trust that I am doing what is best for the student.
Not all instructors (notice I didn't say "teachers") can work in a system that requires flexibility and adaptability. But the faculty instructors at CWI do it happily every day for every student.
Get the exclusive News Break app by clicking here, and always keep up to date with the latest news.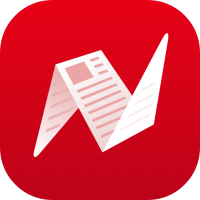 This is original content from NewsBreak's Creator Program. Join today to publish and share your own content.