I believe that all parents embark on the lifelong journey of parenting with the best of intentions. We want the best for our children; it is said that most parents typically want their children to "do better" than they have done for themselves. I personally don't think that is absolutely necessary, but then we are all individuals.
According to UrbanDictionary.com, Enabling is "shielding a person from the consequences of a destructive behavior; allowing a person's destructive behavior to persist by managing or minimizing the ill-effects of the behavior." If you ask parents if they think they are shielding their children from the "consequences of destructive behavior," I have a gut feeling the vast majority -- maybe even all of them -- will respond with a resounding, and emphatic, "No!"
But when you are so close to a situation, you cannot always see it for what it is.
I know that first hand.
Our daughter is forty, single, and lives with us. She is rather intelligent, getting a B.S. in Applied Mathematics at age 21. She could have gone to graduate school anywhere. But no; she moved back home.
When I had visited her at college in her senior year, her room almost looked like a scene from a "Hoarders" episode. Stuff was piled all over, and there was one path from the door to her bed.
"Just a college phase," I thought.
Wrong again. She tried living on her own a couple times after moving back to Boise, Idaho (we moved from the San Diego area, where she was born, in her eighth grade). Junk piles again, along with not really holding down decent-paying jobs. So show moved back home again. I don't know how many years it's been this time, but there are times when it feels like "forever."
"I want to be able to take care of you," she said when I suggested years ago that she move out and learn how to live on her own. "And I want to be able to give you some relief," she added as a reference to my caring for my wife with advanced Alzheimer's Disease. And I fell for it.
As far as taking care of us, she does make dinner a few times a week, and she does sit and watch televisions shows with my wife. But her room, over double the size of our bedroom? You guessed it; piled high and wide with a couple paths in it.
So, the question is are we enabling her to be self-destructive in essentially telling her it is okay to not be self-reliant, and to live in a perennially super-messy room?
When my wife was still coherent and communicative, we talked about what would happen once we die -- it will happen! My wife's answer at the time? "It won't matter to us because we will be dead."
Okay, the next question is, "What do I do?" Do I kick her out and watch her struggle/ Even though she has a top-notch education, her job for the past 5+ years has been as a care giver. yes, that is noble work, but it's pay is horrible. Her pay before taxes doesn't even reach the minimum hourly rate of $15 that is being touted around the country. She couldn't afford to pay rent, let alone utilities, cell phone, food, insurances, etc.
I guess I am guilty of enabling my own child!
#parenting #enabling
Get the exclusive News Break app by clicking here, and always keep up to date with the latest news.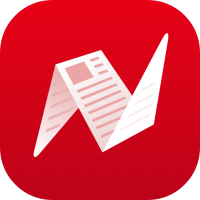 This is original content from NewsBreak's Creator Program. Join today to publish and share your own content.