What do you see when you look at that image above? We don't see the faces; we don't see the hands; just their feet, backs and back of their heads. They could be any couple: the couple next door; your grandparents; that nice old couple from your place of worship; a couple you see walking around the block every day. They could be anybody.
But what if it's you and your loved one?
Notice the gap that's between them. At least they're not sitting at opposite ends of the bench. And how about the way that she is looking straight ahead while he is looking off to the side? Does that tell you anything? It might, and then it might not.
But that image is how I feel sometimes in my relationship with my wife Darlene. She has Alzheimer's Disease, and was medically diagnosed with the disease five years ago by two doctors: a PhD Psychologist, and an MD Neurologist. Her dad had Alzheimer's Disease, and it was something that was always there as thought—could she get it?
There were early signs, but many times those early signs get shoved aside as, "We're all forgetful at times," or "She's just got a lot on her mind," etc. But it was mid-2016 when I returned from a trip when my daughter said,
"I think Mom has Alzheimer's; we need to get her checked."
That was hard to hear—that was reality hitting me hard.
We'd been married for 42 years at that point; we're coming up on 47 now. Our relationship had been strong, yet different than many others'. We each had our own study, whether it was for when going to school, for reading, for writing, for going online, etc. We were both rather independent. One of her undergraduate minor was Women's Studies in case that gives you an indication of her spirit. Oh, yes, she also retained her maiden name when we got married.
Yes, Darlene was always an independent soul, not needing or relying on anyone else.
That has slowly changed, and is continuing to change, with the progression of her Alzheimer's Disease. For a while, she was able to do many thing on her own; she still drove (but that changed over 18 months ago); she would sit in her study and read or watch television. She would occasionally cook, although I've always enjoyed it, so it wasn't that big of a burden when the full cooking (and shopping) duties fell upon me.
Things are a lot different now.
Darlene will tell people she can still make meals, but I don't think she would even know how to open a can of soup. Or how to turn the correct stove burner on (and then remember to turn it off). Her idea of getting dressed by herself is to pull a pair of jeans over her pajama bottoms, or put a top and a vest on top of her pajama tops. If she is to get dressed, I have to coax her to do so, and then help her with each garment.
The burden also falls upon me to make sure she has clean pads in her underwear as she has occasional incontinence. And when she goes to the bathroom, I need to make sure that she hasn't put a pad in the toilet (it's happened before), and then to make sure the toilet is flushed (it's generally not been).
Those are all things you do for your loved one.
The relationship strain is when I am trying to help her do something that "is good for her," and she refuses, or starts yelling at me. Although she is intelligent, trying to reason with her on certain things now is like trying to use logic with a two-year old. It doesn't work. I just have to "set it aside," and come back to it later.
The good news (if you want to call it "good") is that she doesn't remember a minute later what has just gone on. so I can try it again. Just like this morning. She has refused to take her morning pills twice. I will now go and try for the third time. [two-minute break] Yes, it worked this time.
People tell me, "You have to take care of yourself." Of course, these are people who don't have the 24-hour a day responsibility of caring for someone with Alzheimer's Disease. There are many burdens; the strain is strong—but it what you do for your loved one who has no control over what is happening to her brain.
#relationships #alzheimers
Get the exclusive News Break app by clicking here, and always keep up to date with the latest news.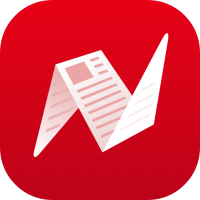 This is original content from NewsBreak's Creator Program. Join today to publish and share your own content.