One week from today, September 22, marks the first day of Autumn here in Boise and the Northern Hemisphere this year. While that day is not always the 22nd—sometimes it's the 21st—I've always thought of it as September 22nd. And that was always an easy day for me to remember as it was my Dad's birthday. This year would be 106 for him, except that he's been gone for over half that many.
We are having some nice blue skies right now in Southeast Idaho, and that is a very nice change from the days of smoke and haze that had been here for way too long.
Back to the weather.
I've lived in Boise for 28 years, and the one key thing I've learned about the weather is, "Never say never." In this case, the current weather for the remainder of September is looking rather mild in the days, and certainly cooling down in the evenings. And it looks as if we'll be getting a couple days of really cool weather and even some rain this coming weekend.
The first sign that Autumn (some people like to call the season "Fall," probably because it's when leaves fall from the deciduous trees) is approaching is when leaves begin to fall from the trees. I have only one tree in my yards (the back yard is too small for a big tree), but the amount of fallen leaves from neighbors' trees would make you think I have at least a half a dozen.
The cooler weather, and the calendar, also mean that water will soon stop flowing through the canals that are fed from Arrowrock Dam & Reservoir. I have already cut back on the amount of water that my sprinklers get. The yards are nice and green, and I know that they will start to go into hibernation in another six to eight weeks.
Cooler weather and the month of September also are precursors to football games at many levels (the Boise State Broncos play the Oklahoma State Cowboys this weekend), as well as the weekend games of youth soccer.
If you are looking for something to do this weekend in Boise, here are a few resources you can consult:
Boise Convention and Visitors Bureau
Whatever you do this week, this weekend, or the rest of this month, enjoy the beautiful weather that – so far – is now clear of smoke and haze.
#Boise #Autumn #September #Football #Soccer
Get the exclusive News Break app by clicking here, and always keep up to date with the latest news.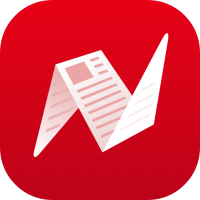 This is original content from NewsBreak's Creator Program. Join today to publish and share your own content.