Does the idea of being able to have your car or truck washed, waxed, tires cleaned, etc., as often as you want -- does that appeal to you?
Plus you can have the floor mats washed as often as you want for NO additional price!
It almost sounds too good to be true.
But it IS true!
And I'm living that dream.
Let's back up a few months. I wrote an article in May talking about the new Bluebird Express Car Wash that was having its grand opening at the southwest corner of Fairview Avenue and Cole Road. They were offering free car washes for a few days, and people were lined up to go through and "pretty up their ride." I did, too.
As you can see in their pricing page above, you can get a really good wash whenever you want for $9, or you can step up to the Bluebird Signature + Ceramic wash for $18. I am not a "car guy," but my wife really likes having a clean car. While I used to be pretty good about hand washing the cars on a regular basis, that's not how I prefer to spend my time now.
As I said above, I am now one month into unlimited car washes each month. I signed up for the recurring monthly billing program for the Bluebird Signature + Ceramic wash for $34.99 per month. It's not difficult to see that just two times pays for itself. And since I live fairly close (less than a mile), it's convenient for me to stop in as I'm doing most errands.
I haven't kept track of how many times I've used my unlimited pass, but I am guessing maybe eight times. I don't always wash the car mats each time, but a quick vacuum is good as well as a thorough wiping down of the exterior (although the Super Hot Air Dry does a really good job—better than I've gotten at any other car wash) and the interior.
In addition to getting the car really clean (plus the exterior gets extra protection from the Carnuba Hot Wax, the Rain Shield, and the Ceramic Seal), it is fun to sit in the car as it gets pulled through. The different colors of the applications as they are dripped on and sprayed on the car make it a fun experience.
I am very happy with my first month of unlimited car washes, and I will continue each month. The unlimited nature will become even more important as our Boise weather turns to rain and snow. Keeping the car clean, especially the tires and undercarriage will be even more important in the Fall and Winter time.
If you care about keeping your car looking "spotless," check out the unlimited monthly plan at Bluebird Express Car Wash. You won't be disappointed.
#Boise #carwash #BluebirdExpress #BlueBirdCarWash
Get the exclusive News Break app by clicking here, and always keep up to date with the latest news.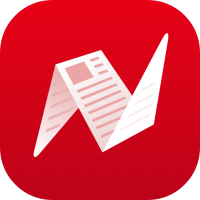 This is original content from NewsBreak's Creator Program. Join today to publish and share your own content.