Did you know that Sunday September 12th was Grandparents Day? If you're like most people, that question is answered with a "Huh? I didn't know there was a Grandparents Day."
I'm sure you know that Mother's Day is in May (remember, it's the second Sunday) and that Father's Day is in June (the third Sunday). But last Sunday the 12 was Grandparents Day. And, no, it wasn't formed by any greeting card company —in fact, I don't even recall seeing any "Happy Grandparents Day" cards.
In 1978, President Carter signed a proclamation that made the first Sunday after Labor Day to be called National Grandparents Day. It came about because Marian McQuade started a movement and "wanted to educate the youth about the importance of seniors and the contributions they have made throughout history."
Families used to live closer to each other, and so there was typically a close relationship between children and their grandparents, maybe even the great-grandparents. But with the ease in being able to move almost anywhere, those close ties get stretched more and more.
In my case, Dad was in the Navy, and so we moved to different places, and never lived close to his parents or to my Mom's. So I never really knew my grandparents. And I know my Dad didn't know his grandparents because his parents immigrated to the U.S. from Sweden before he and his siblings were born here in the U.S. I never heard my Mom talk about her grandparents at all.
How is YOUR relationship with your grandparents? Do you know much about their lives as they were growing up? Have you been able to spend much time with them? Perhaps, a summer vacation?
One of the [many] benefits of having a good relationship with grandparents is that they can tell you so much about your parents, including many things that your own parents would never tell you!
I'm sure your mom or your dad would never tell you about the time that she or he was caught skinny dipping in the neighbor's swimming pool.
Neither would dare tell you about the time they skipped school and thought they'd gotten away with it. But then they were busted.
And after all the lectures your parents gave you about underage drinking, and especially driving after drinking, they would never let on how they had siphoned vodka out of the liquor cabinet, and replaced it with water. Or how they had a friend with a fake I.D. card who would buy beer for them. No, they'd never tell you that.
But you know who will?
That's right. Your grandparents will tell you all those stories, especially when you have a good open relationship with them.
But that's not the only reason to have that relationship.
You can also learn about them. What was it like when they were growing up? What did they do for fun, since they didn't have all the electronic gadgets and access to social media as people do today. There was no social media. If they had any internet connection, it was through a dial-up 300 baud modem. Nothing exciting there.
It doesn't matter what your age is. Build that relationship with your grandparents while you have the chance. If you have a decent relationship now, that's great; work to make it better.
And don't forget Grandparents Day next year. It's always the first Sunday after Labor Day (U.S.), meaning it will be on September 11, 2022.
#parenting #relationships #grandparents
Get the exclusive News Break app by clicking here, and always keep up to date with the latest news.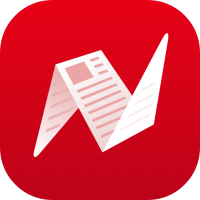 This is original content from NewsBreak's Creator Program. Join today to publish and share your own content.