We're all mortal, even if we think that just because today came after yesterday that there will be a tomorrow. But for some, tomorrow doesn't arrive. We know that because people die every day. My Mom passed away almost ten years ago, at the age of 94. So, in all respects, she lived a "good full life," regardless of the tragedies and tribulations she endured (She claimed I wasn't one of those tragedies or tribulations).
Even though I'd written other relationship books, I knew after her passing that I needed to write one specific about remembering our parents.
It took me six months after I had the concept of what the book would be like for me to gather all the stories and sayings about parents and compile them into the gift-sized book. I asked friends to write a story about one of their parents, how they were at parenting, etc. I contacted fellow professionals, sending them the same request. I also reached out to people I've never met: actors, actresses, singers, athletes, war heroes, sports stars. I asked them if there was a story or saying from a parent that they've always remembered.
Amazed.
Surprised.
Delighted.
That's how I felt after receiving so many wonderful responses.
Actor Bernie Kopell ("The Love Boat" and others), a proud supporter of the Alzheimer's Association, wrote, "Memories are so very precious—do everything you can to preserve them."
Master Magician Lance Burton wrote, "It's no illusion—your legacy is real and it must be preserved!"i
Memories.
Legacy.
Those are two emotions that we think of when we recall things our parents have said or done. And it's also what others are going to remember about us. One question is, "What do you want your legacy to be?"
Will it be about the things you did and acquired? Or will it be about the relationships you had with many, many people?
Will it be about the way you climbed over people to get what you wanted? Or will your legacy be about the way you treat people with as much respect as you could give?
Former Major League Baseball player Rubén Amaro, Sr. (now deceased) sent me the most heartwarming story about his parents, the two-page hand-written letter above. His parents lived to the ages of 94 and 96, and I had tears of happiness as I read about his family, and how baseball was such a part of their lives. Even today, some of his offspring are still involved at the highest levels of baseball organizations.
Even William Shakespeare said, "No legacy is so rich as honesty." (All's Well That Ends Well; Act 3, Scene 5)
And honesty was something my Dad (tragically killed with his Dad when I was only 16) always preached. The one quote from him that I will always remember is, "You only have to remember one story when you tell the truth."
No one ever said parenting was going to be easy. You could read all of the books that are in print and online, but the only thing that will prepare you for parenting and what your children will remember about you is what you actually do as a parent. Your children will remember the good things you taught them, even though they rebelled at the time. That's what children do
Show them love, and they will spread love.
Teach them peace, and they will be peacekeepers and peacemakers.
Teach them kindness, and they will be kind to others.
They will be a mirror, reflecting your image into the world.
#parenting #relationships #legacy #memories
Get the exclusive News Break app by clicking here, and always keep up to date with the latest news.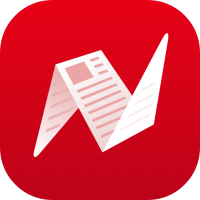 This is original content from NewsBreak's Creator Program. Join today