It can't be a holiday weekend in Boise without almost every retailer having a "Special Sale." It would be one thing if that sale were actually only for that weekend, but I'm fairly certain that at least half of these specials will be "Held Over" for another week or so. Too many retailers have conditioned the buying public into waiting for a sale because the retailers have shown that there will always be a sale.
A few years back, what used to be a solid retailer, J.C. Penney Company (where I had worked in management for several years many decades ago), announced that they would not be having sales. Their prices would be "everyday low prices." That didn't last long. People expected sales, and they weren't going to shop at stores that didn't have them.
So who is having a sale in Boise for Labor Day weekend?
I can't list every retailer within the confines of this article, so I'll stick to just "furniture" retailers for now.
Here's the full banner ad from Furniture Row. I have two problems with that ad. Taking $100 off a $1,000 purchase is a 10% discount. I don't know too many people who are going to get super excited about a 10% discount. That's the first problem. The second is that the stores that make up the Furniture Row complex always run sales that are 10% discounts! So this "special weekend" sale is not really all that special.
Mattress Firm, which says it is the "Largest Border To Border, Coast To Coast Bedding Specialty Retailer In The United States," is holding a sale in its stores. The headline alone has two footnotes, and the main sale page from which that image was taken has 19 footnotes on it. Nineteen! They start with numbers, skip from 6 to 10, then daggers, asterisks, and then no designations at all.
Some people think that Mattress Firm, a catchy name where "Firm" can mean the business or the hardness of the mattress, only sells mattresses. You can see in the image that they also sell beds, frames, bedding, and pillows -- everything that goes with a mattress.
Ennis Fine Furniture in Boise is also holding a Labor Day sale. You click on the image for a 30-second YouTube video that tells you what the special is. (Hint: it's 40% off a Stickley piece of furniture.) Here is that video (too bad it says Spokane instead of Boise):
Someone was really thinking when they named the business La-Z-Boy® Furniture. After all, who wouldn't want to flop down in a recliner and just be a "lazy boy" (or girl)? From the image above, it does appear that they are holding a Labor Day Sale.
But when you go to the "sale page," it tells you to go to the store to actually find out what the sale items are, if any. I won't call that a "bait and switch," but it certainly isn't going to get me interested enough to go in just to find out what is on sale. Most people either do their shopping online these days, or at least look online to see what is available before going to the physical store. In this case, I think that La-Z-Boy® is losing business by promoting this way.
Whether you go shopping, camping, or just stay at home this Labor Day weekend, Please stay safe and remember that New Year's Eve is only about 120 nights from now!
Get the exclusive News Break app by clicking here, and always keep up to date with the latest news.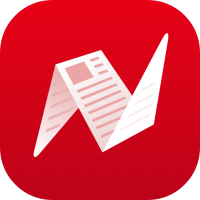 This is original content from NewsBreak's Creator Program. Join today to publish and share your own content.