Paul Hilding, a Boise attorney and a volunteer member of the Ada County Planning & Zoning (P&Z) Commission, has resigned from the P&Z Commission in protest of the vote to appoint Dr. Ryan Cole to the vacant position on the board of Central District Health (CDH). The 2-1 vote by the Ada County Commissioners to appoint Dr. Cole last week was deemed controversial by some because of his statements about Covid-19 and some inaccurate statements he made about the vaccines for the disease. My initial article on August 18 about Dr. Cole's selection can be read by clicking here.
Get the exclusive News Break app by clicking here, and always keep up to date with the latest news.
The opening on the influential seven-member CDH board came about in June as the position of Dr. Ted Epperly was not renewed as his term expired. An Idaho Statesman article quotes part of Mr. Hilding's resignation letter: "It appears to me that the two commissioners who voted for Dr. Cole did so either because they are unforgivably ignorant about the nature and scope of the public health emergency facing Idaho at this time, or even worse, out of craven self‐interest." The two commissioners he is referring to are Rod Beck and Ryan Davidson.
The article also mentioned that thousands wrote to the commission in favor of Cole's appointment, in part because of organizing by the Ada County Republican Party, but local doctors and the Idaho Medical Association advocated against Dr. Cole's appointment.
While the vote by the Ada County Commissioners was a strong endorsement of Dr. Cole, their vote was only one of four county commissioner votes as CDH covers the areas of Ada, Boise, Elmore, and Valley counties.
Last week, the three-member Boise County Commissioners voted unanimously in favor of Dr. Cole, meaning that he had secured favorable votes from two of the four county commissions. With his appointment looking fairly secure after the first two county commissions voted for him, Dr. Cole received a setback on August 23 when a majority of the Valley County Commissioners voted against Cole's appointment.
With votes from three of the four counties already in, Elmore County is the last, and possibly the deciding, county to vote. Putting things on hold for a while, the Elmore County commissioners decided against a vote and chose to invite Dr. Cole to an in-person interview this Friday, September 3.
The currently vacant seventh position on the Central District Board of Health is still open for now—more news this weekend, maybe.
Get the exclusive News Break app by clicking here, and always keep up to date with the latest news.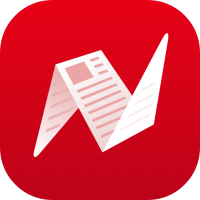 This is original content from NewsBreak's Creator Program. Join today to publish and share your own content.