There are plenty of businesses in Boise who have put out the NOW HIRING sign. I drove down Fairview Avenue this Friday afternoon, the 27th, and in the 1.1 miles from the Burger King (8515 West Fairview) to the Chicago Connection (7070 West Fairview), I saw at least six businesses with posted "Now Hiring" signs. If we extrapolate those sign signs and the 1.1 miles to all of the main business roads in Boise, I would say there are indeed hundreds and hundreds of businesses that are looking for employees.
There were more along that stretch of Fairview, but I couldn't get them all. If you've ever driven on Fairview, especially on Friday afternoon, you know how difficult it is to be looking at both sides of the road, while at the same time you're staying in your own lane and not getting into an accident.
Burger King is my favorite fast-food chain; I really like a Whopper Sandwich. Their main street sign shows "All Positions Available," and then they have a couple signs in the plate glass windows. The QR code might not scan well, but there is a website you can visit, or you can send a text as it shows. As you approach the register inside, there is another sign apologizing in advance if service was slow; they are short help, of course. Just like so many other places.
Heading east on Fairview past the Walgreens on the corner at Milwaukee is a jiffylube. Its sign is quite clear that they are looking for more employees. If you are interested, you could stop in at 8018 West Fairview, or call then at 208-375-7010.
Diagonally across the street at 7965 West Fairview Avenue is Taco Time, not my favorite, but there was a steady stream of vehicles when I was taking the picture. Please don't ask me what a "Soft Bean" for $1.99 is, perhaps a Burrito. If you are interested in contacting Taco Time, the phone number is 208-376-3281.
Continuing east is the new Bluebird Car Wash at 7547 West Fairview Avenue.
I took several photos of the flashing sign, but none of them came out looking good. Perhaps my phone is too old to capture the image. But the sign says they have a $1,500 sign-on bonus, and to contact them at bluebirdexpress.com.
Crossing Cole Road as I continued east was Big O Tires at 7199 West Fairview Avenue. If you are interested in working with your hands on cars and trucks, you can call them at 208-917-2281.
At the end of the 1.1-mile stretch of Boise's West Fairview Avenue was Chicago Connection at 7070 West Fairview. They are also hiring for all positions, and they put their phone number on the sign. Now, whether people will remember, or slow down enough to take a picture of the sign, is a question I won't ponder. But the number is 208-377-5551.
So the next time friends tell you that there are no jobs in Boise, or anywhere else in Idaho, point them to this article, or tell them to just go drive along Fairview, or Chinden, or Broadway, and count the number of business that are displaying a NOW HIRING sign.
Get the exclusive News Break app by clicking here, and always keep up to date with the latest news.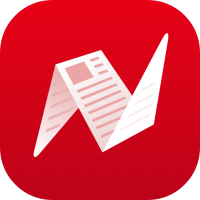 This is original content from NewsBreak's Creator Program. Join today to publish and share your own content.