One of the best parts of Spring and Summer in Boise is seeing all the flowers in bloom. The flower bed above is in my backyard, and it contains orange marigolds, yellow zinnias, and yellow marigolds—all grown from seeds that I saved from the flowers last year. There are three main benefits to saving your own seeds and planting them the following year:
It's easy to do
You save money by not having to buy new flowers every year
You can pick the ones with the colors you like the best
These orange marigolds (and you can see some of the zinnias to the right) started out as seeds from last year. I didn't know what to expect when I planted the seeds, so I did plant them rather liberally. I haven't dug into the bushes to see how many plants there are, but there are many, and they are very hearty and tall. Perhaps it was the warm Boise Spring that helped them grow so well.
These yellow zinnias are in a two-foot-square planter box, also planted from seeds I saved last year from very few plants. The purple petunias were a surprise this year. They were in that box last year, but I didn't expect to see them come back this year since they are annuals, and not perennials. But I like it as the little bit of purple is a nice mixture in with the yellow.
So how do you do it since I said it was easy?
You wait until the flower looks "dead." The leaves are withered, are turning brown, and might even start to be brittle. Compare the "dead" flower to the "live" one in the lower photo above. Break off the flower at the base of the stem, making sure that you keep flower types separated as well as colors (unless you want an unknown mixture of flowers and colors next year). It is also helpful to have already written the flower type and color on an envelope. Use a paper envelope, and not a plastic one or a zip-lock-style baggie. The paper envelope helps to absorb any excess moisture, keeping the seeds dry.
For this article, I picked six orange and two yellow marigold flowers. If there were a blue marigold, I could have Boise State colors in my flower beds.
Hold the end of the flower stem in one hand (not shown as I had to use that hand to hold the camera), and then pull on the dead flower petals. The black part at the end is the actual seed part.
As you can see, there are a lot of seeds in just that one flower. I've never counted them, but my best guess is that there are about five dozen in each flower. That is a lot of seeds for re-planting!
These are all the seeds from the six orange marigold flowers (and remember that each marigold plant will typically have more than six flowers on it. So even one plant will give you enough seeds for many more plants the following year(s).
In loose soil, I take a finger (you can use a trowel if you prefer) and make a furrow about one inch deep, sprinkle the seeds in it, and then gently move the displaced soil back over the seeds. Water gently every day, and soon you will have many beautiful flowers.
I sent some of the marigold and zinnia seeds to family and friends last winter. I plan to make up packet to give away to anyone in Boise who wants them this year. I still have some from last year, and I am going to have "gobs" of them this year.
This technique of saving seeds works on many types of flowers; if you're not sure about your flowers, just do an online search for "Saving seeds from (fill in your flower)."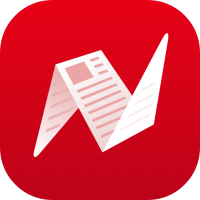 This is original content from NewsBreak's Creator Program. Join today to publish and share your own content.