Just like the saying that everyone has an opinion, I think it is also true that everyone has their own idea fo what makes a good pizza. Or what makes a pizza good. We are certainly not short of places in Boise to find pizza, whether it's from the national chains or the local eatery. We all know of the big national chains, and we either like them for taste, convenience, or price. But I think that the local pizza companies come out on top when you consider flavor, variety, and "keeping it local."
A frequent winner of the annual "Best of Boise" award, Flying Pie has been in Boise and the Treasure Valley since 1978. With their six locations (four in Boise, plus one each in Meridian and Nampa), they serve up delights such as Phosgo Supreme (Pepperoni, ham, black olives, Italian sausage, green pepper, onions, mozzarella — all over a red sauce); the Samoan (Canadian bacon, pineapple, and three cheeses: provolone, smoked gouda, and sharp cheddar on top of a red sauce); Denver Pie (Inspired by the omelet, this pie has Canadian bacon, green pepper, mushrooms, onions, fresh diced tomatoes, with mozzarella and sharp cheddar over alfredo sauce); Chile-N-Lime (their version of a pizza taco with Verde chicken, fire roasted tomatoes, sliced onions, green onions with mozzarella and sharp cheddar over black bean sauce). Those are just four of their regular (always on the menu) choices. Their seasonal Habanero Pizza is fire-alarm spicy. It sounds good, but I can't do it; I tried it once, and it took days for my mouth to forgive me.
Another local business, Idaho Pizza Company has been a part of Idaho since 1998 when its founder Don Cantrell left a national pizza chain to run his own business. He sold the business to the McNicholl family who had been owners of several Idaho Pizza Company franchises. One of the companies Boise restaurants had a tree in front that had been carved to resemble a bear. The sixteen restaurants in this local chain stretch from Homedale and Fruitland on the western edge of Idaho east to Twin Falls. Their signature pizza is the Idaho Supreme (mozzarella/cheddar cheeses, salami, pepperoni, ground beef, Italian sausage, linguica, mushrooms, green peppers, onions, black olives — all with their signature pizza sauce). Many of their pizza names have an Idaho flavor (pardon the pun), such as Sawtooth Special; Garden Valley Delight; Sun Valley Veggie; Cascade Garlic & Chicken to name a few of them.
Another homegrown pizza chain is Chicago Connection, which began in Boise in 1982. One of the reasons for starting this business was to introduce a great Chicago-style deep dish pizza that's been a staple for pizza fans in Chicago for many decades. With eight locations in the Treasure Valley (three in Boise, two each in Nampa and Meridian, and one in Eagle), the company has focused on building a reputation for the freshest ingredients, an abundance of cheese on its pizza, the Treasure Valley's freshest salad bars, tasty pastas, breadsticks and hearty sandwiches. Their growth is testament to having accomplished those goals. Also known as the only pizza company with Hot Oven Express trucks (that have been around since 1982), Chicago Connection uses its truck to cover more than a million miles a year delivering hot fresh pizza to hungry customers. In addition to their own specialty pizzas, they also serve up some pasta dishes as well as their famous Baked Lasagna Pie (a Chicago Connection Original, it's a unique combination of lasagna ingredients including a meatless sauce, pasta, ricotta and mozzarella cheese, plus a few secrets and then it's baked in their deep-dish crust.)
Yes, I know there are times when you just want a decent Pepperoni Pizza at an inexpensive price. That's fine; you know which national chains offer those. But when you want a really flavorful pizza with fresh ingredients, and you want to help support a local business, I'd suggest you try Flying Pie, Idaho Pizza, or Chicago Connection. All of them have locations in Boise and around the Treasure Valley.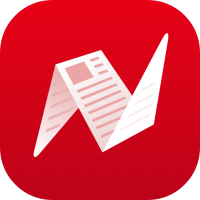 This is original content from NewsBreak's Creator Program. Join today to publish and share your own content.